Posted on December 14, 2016 at 9:09 AM, updated December 14, 2016 at 10:49 AM Print
His 33-year career includes winning programs at three Division I schools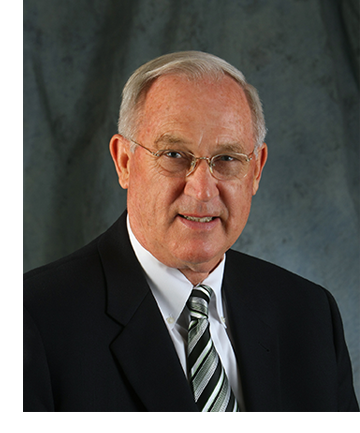 John Parry, athletic director for Cleveland State University, has announced that he will retire following the end of the 2017 spring season. Over a 33-year career as an athletic director, including six at CSU, Parry has built winning programs at three Division I universities and helped thousands of student athletes excel on the playing field and in the classroom.
A search committee will be formed to fill the position and CSU plans to have a replacement identified by March 1. Parry's last day will be June 30.
"John Parry is a legend in collegiate athletics and has been a tremendous asset to CSU, advancing the strength of our athletic programs while ensuring an equally strong focus on academics," notes CSU President Ronald M. Berkman. "John's talents and leadership will be missed but he has built a strong foundation that will lead to continued success for Viking athletics for years to come."
"I am very thankful to have worked with so many dedicated and talented administrators, coaches and student athletes here at CSU," Parry adds. "Cleveland State is a special university and I am incredibly honored to have been able to play a role in advancing its mission as a leading urban university."
Parry was hired as CSU's interim athletic director in 2010 and became the permanent AD in 2011. During his tenure the university won the 2012-13 James McCafferty Trophy as the best athletics program in the Horizon League, opened the Medical Mutual Tennis Pavilion (the only indoor tennis facility in the conference) and introduced its 17th Division I sport, men's lacrosse, which will begin play in 2017. In addition, the cumulative GPA of CSU student athletes is 3.19 and over the last five years 331 individuals have been named to the Horizon League's Academic Honor Roll.
"Wins and losses fade, but relationships with people, particularly the students I have been able to mentor, have provided me with memories that will last a lifetime," Parry says.
Prior to joining CSU, Parry spent 16 years as the athletic director at Butler University, during which time the Bulldogs co-hosted two NCAA Men's Basketball Final Fours and won five Horizon League McCafferty Trophies. Parry's efforts also built the foundation that ultimately led to the school's men's basketball team reaching the NCAA title game in 2010 and 2011. Previously, Parry was the athletic director for 11 years at Brown University where he oversaw the planning, funding and building of a $7 million student recreation center and a $9 million intercollegiate athletic complex.
A native of Marcellus, N.Y., Parry attended Brown University, where he served as co-captain of the football team while also earning varsity letters in basketball and lacrosse. He holds a bachelor's degree in economics from Brown and a master's in business administration from the Wharton School at the University of Pennsylvania.
###