Posted on September 12, 2022 at 2:21 PM, updated September 12, 2022 at 2:28 PM Print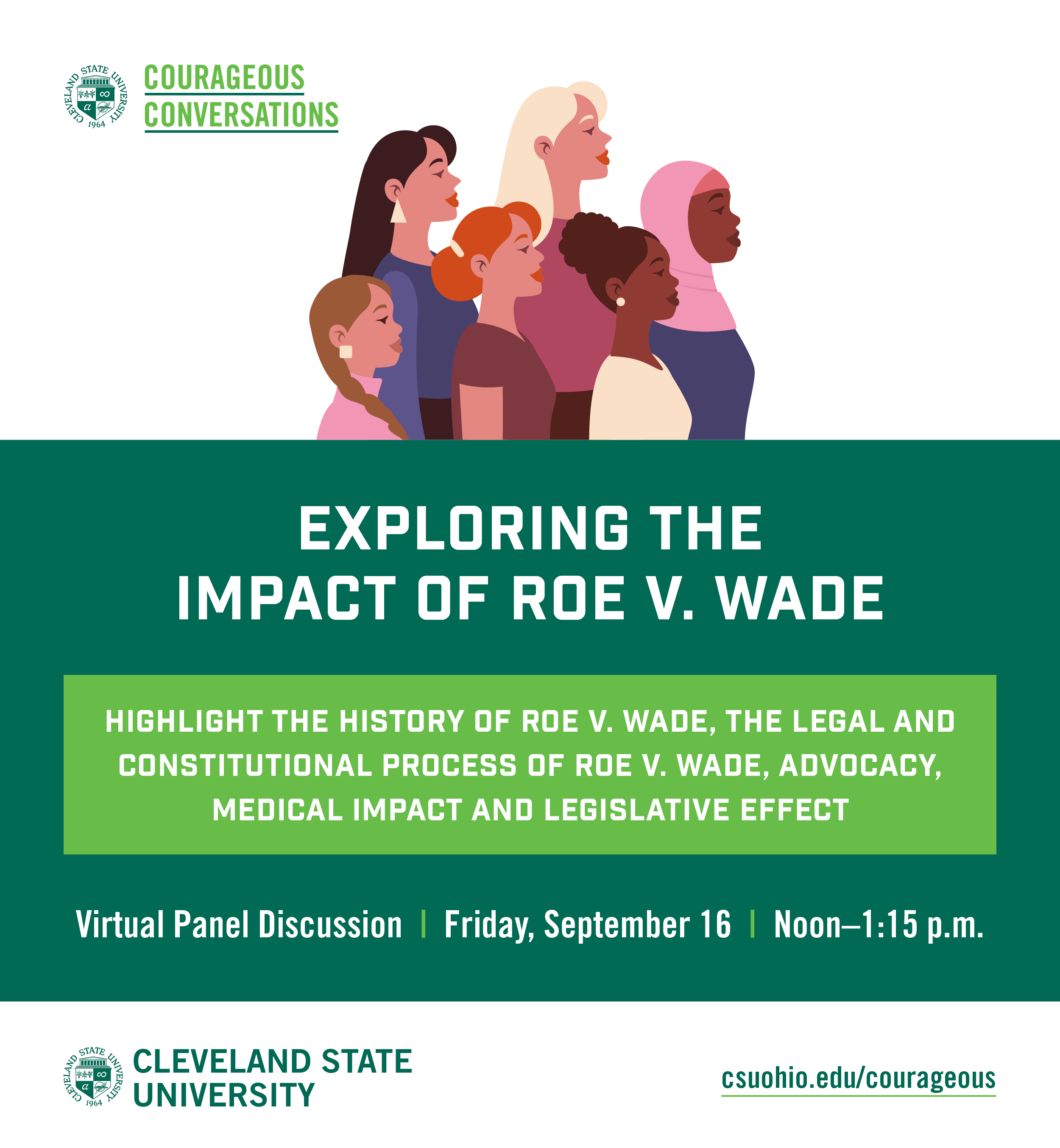 Cleveland State University is proud to host "Courageous Conversations," a virtual series designed to tackle topics on inclusiveness and diversity through honest discussions in a safe space.
We bring together leaders from CSU and various public and nonprofit agencies throughout Northeast Ohio for interactive conversations to share knowledge and brainstorm best practices to help create lasting change in the community, identify solutions to address systemic racial and gender injustice, and foster more inclusive, diverse environments guided by shared wisdom and empowerment. We invite all students, faculty, staff and community members to join us. 
EXPLORING THE IMPACT OF ROE V. WADE | Friday, September 16, 2022 | 12-1:15 p.m. via Zoom
The purpose of this topic is to highlight the history of Roe v. Wade, the legal and constitutional process of Roe v. Wade, advocacy, medical impact, and legislative effect. Panelists will include Nickie Antonio, B.S., M.PA. State Senator (D-Lakewood); April L. Cherry, B.A., J.D., Professor of Law at CSU; Jocelyn Rosnick, B.A., J.D., Policy Director for the ACLU of Ohio; Dr. Vada Mack, DNP, EMBA, RN-BC, Experienced Director of Nursing. 
The panel will be moderated by Evie M. DuVernay, Assistant Director, The Women's Center. Register here