Posted on September 27, 2016 at 4:16 PM, updated September 27, 2016 at 4:18 PM Print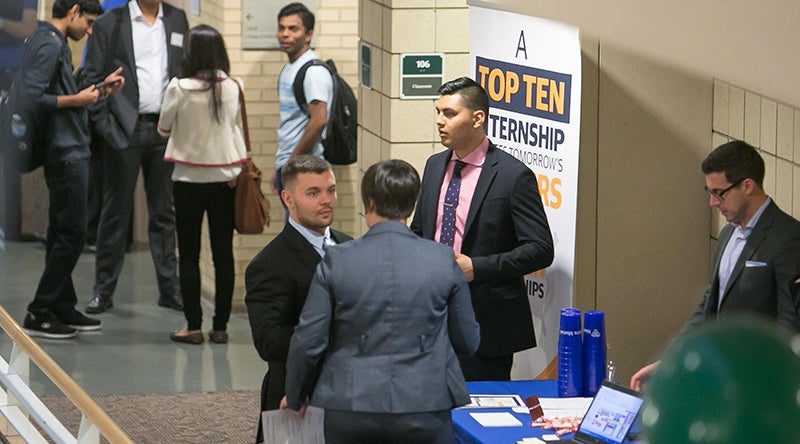 The Monte Ahuja College of Business will hosts its third annual Business Internship & Co-op Expo from 1 to 5 p.m. on Thursday, Oct. 13.
The event is a prime opportunity for students to meet multiple employers in one location, learn about what they are looking for in candidates for internship, co-op or even career opportunities at their organizations. Students who attended the Expo in 2014 and 2015 not only found it helpful, they were able to craft their resumes, cover letters and network with business professionals. Some students even obtained internships as a direct result of their attendance.