Posted on April 27, 2018 at 1:54 PM, updated April 27, 2018 at 2:12 PM Print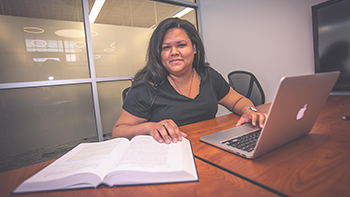 Cleveland State University's Cleveland-Marshall College of Law had the highest passage rate for first-time takers of the February Ohio Bar Exam among Ohio's nine law schools.  The school's 26 newly minted attorneys are also the most of any law school in the state.
C|M|LAW's first-time bar takers passed the exam at a rate of 82%, considerably higher than the average passage rate of 67% for all first-time takers of this February Exam.  
The first-time pass rates for all Ohio law schools are:
Cleveland-Marshall (82%)
University of Toledo (78%)
Case Western Reserve (71%)
Capital University (64%)
University of Akron (58%)
University of Dayton (50%)
Ohio State (50%)
University of Cincinnati (33%)
Ohio Northern (0%)
"Today we appreciate the rising success of our law school, as also evidenced by our recent 14-point increase in our U.S. News national ranking, the 4th largest increase of any law school in the nation," said Lee Fisher, dean of C|M|LAW.
C|M|LAW offers its students several complimentary programs to help them prepare for the Ohio Bar Exam.  For example, C|M|LAW assigns a faculty mentor for each bar taker.  The faculty member communicates with the student throughout their final two years of law school to ensure they are planning and preparing for the exam.  The faculty mentor then serves as a sounding board during the final weeks of bar preparation. Cleveland-Marshall faculty experts also review bar exam topics for their graduates who are preparing for the exam. Cleveland-Marshall provides a commercial bar exam preparation course to students at no cost beyond their tuition. 
"We are so very proud of all of our bar takers and we are grateful for the dedicated Cleveland-Marshall faculty and staff who supported them through their efforts," said Heidi Gorovitz Robertson, director of student success and Steven W. Percy Distinguished Professor of Law at C|M|LAW.
###