Posted on August 10, 2017 at 10:40 AM, updated August 10, 2017 at 12:15 PM Print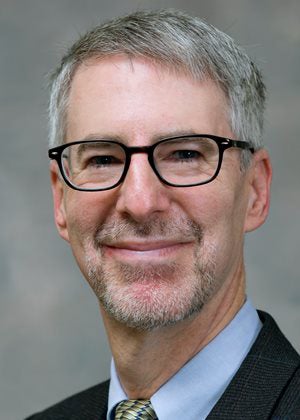 Cleveland State University's Cleveland-Marshall College of Law has appointed Howard Katz as the school's first legal educator-in- residence. Katz is a former visiting professor at C|M|LAW, serving from 1995-98 and again from 2005-06.
"We pride ourselves for being a law school with expertise in teaching and curriculum innovation and excellence," notes C|M|LAW Dean Lee Fisher. "Having Professor Howard Katz as our first legal educator-in-residence significantly enhances our national expertise and reputation."
In this role, Katz will provide ongoing advice to Dean Fisher and other faculty and staff on best practices across a variety of areas, including admissions, academic support, bar passage, curriculum and teaching.
"I grew up in Cleveland, my father was a graduate of this school and I've taught here before – so it is exciting to be back on all sorts of levels," says Katz. "There are great challenges facing the legal system today, and I am looking forward to working with others at Cleveland-Marshall to help educate the next generation of excellent and ethical lawyers."
Katz has served as a professor and administrator at a host of prominent law schools across the country, and was most recently a professor of law at Duquesne University. Earlier in his career, he served as director of strategic planning and policy for the Cuyahoga County Treasurer's Office and as chief counsel to the Cleveland City Council
Katz is the co-author of the textbook Constitutional Law: Cases in Context and is a member of the executive committee of the New Teachers Section of the American Association of Law Schools and the best practices implementation committee of the Clinical Legal Education Association.
###