Posted on March 31, 2022 at 10:00 AM, updated March 31, 2022 at 11:57 AM Print
Hey, Cleveland State University cinephiles! By now, you know that the 46th Cleveland International Film Festival (#CIFF46) opened last night and will run through April 9, 2022 at Playhouse Square. But here are a couple things about this year's world-renowned festival that you may not know:
Free Silver Screen Time for Vikings!
The Cleveland International Film Festival is offering FREE matinee and late-night screenings for college students who present a valid college I.D. March 31 - April 8. Visit the CIFF46 College Program website for all the information you need to get your FREE screening tickets.
Select films will be screened for free on each weekday of the in-person festival at Playhouse Square between noon and 4 p.m. Select films will also be screened on the Thursdays, Fridays and first Saturday of the festival after 10 p.m. (these late-night films are a College Program favorite).
Free tickets will be available one hour before screening start times and distributed on a first-come, first-served basis while supplies last. Simply stop by the Film Festival Box Office located at Playhouse Square with a valid college I.D. to obtain your ticket for admittance. One ticket per filmgoer per film.
Use code COLLEGE to receive $1 off the ticket price for other festival screenings. Discounts are also available to students at the box office. If you have questions, contact the Cleveland International Film Festival Box Office at 877-304-3456 or tickets@clevelandfilm.org. But wait, there's more…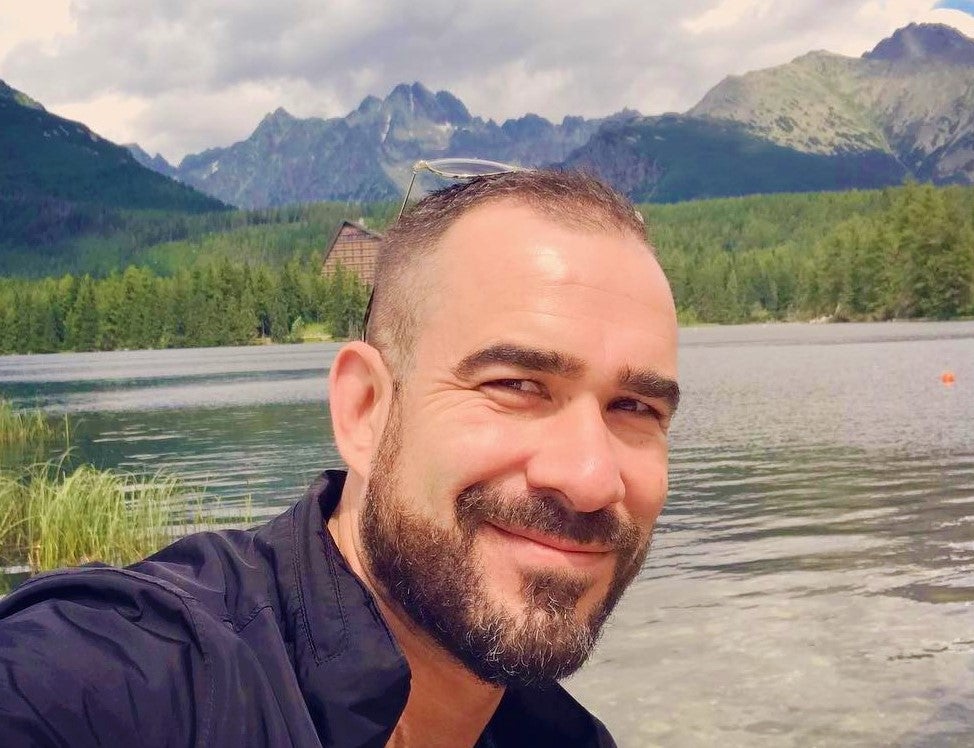 Free Film Panels Featuring CSU Faculty and one of CSU's "50 Fascinating Alumni"
If you like free, then hit the CSU Arts Campus School of Film & Media Arts at the Idea Center (1375 Euclid Avenue, Suite 600) this Friday and Saturday, April 1 and 2 as we host "CIFF Filmmaker Panels," featuring filmmakers whose work is included in the 46th Cleveland International Film Festival!
Moderated by members of the CSU faculty, the panels will focus on the art, craft, business, and impact of film production for both narrative and documentary forms. Each panel will include an audience Q&A component. Here's the best part: all panels are free and open to the public.
CSU alumnus Bill Guentzler, Senior Director of Acquisitions for Gravitas Ventures (left) and a Clevelander to his core, will be a part of the Friday panel at 1 p.m. He joined Gravitas last year after many years with the Cleveland International Film Festival—from his start as a CSU intern to becoming the festival's lauded artistic director. He's also one of our own, Class of 1999.
During his time at CIFF, Guntzler was part of the team making the festival one of the largest and most well-respected film festivals in the United States, not to mention one of the first in the world to make the transition to an online format in 2020.
He said that one of his proudest accomplishments is "being an international ambassador for Cleveland in the film world." And he has Cleveland State to thank: Guentzler's love of film was nurtured at CSU and he was able to secure an internship at CIFF during his senior year at CSU. The staff there recognized his hard work and kept him on, "though I never expected it to turn into a full-time job," he said.
Guntzler holds a BA in Communication from CSU and was recognized several years ago by the university as one of the inaugural members of the "50 Fascinating Alumni" class. He couldn't be more grateful to continue his work in bringing filmmakers' stories to the public while living in the city he loves.
Learn more about the panels at the CSU CIFF Filmmaker Panels page, which also contains Vimeo online links for each panel.