Posted on May 25, 2022 at 5:00 PM, updated May 25, 2022 at 5:04 PM Print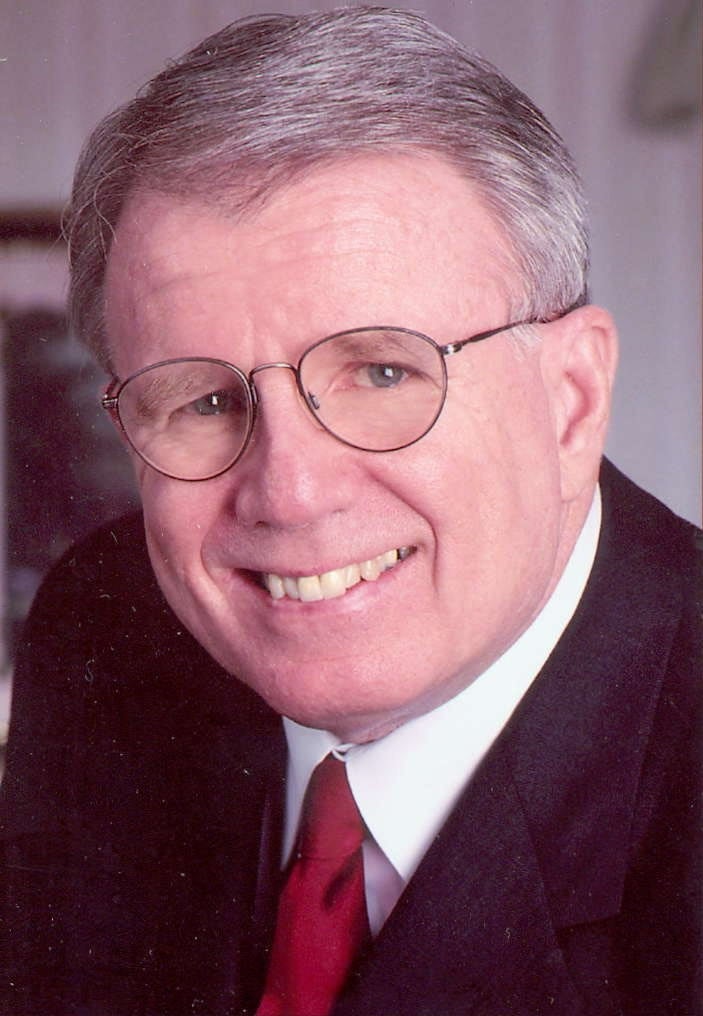 William Denihan, a friend of the Levin College of Urban Affairs and Cleveland State University (CSU), passed away on May 23, 2022. "Bill," as he was known to his colleagues, epitomized the term public servant. Throughout his career of more than 40 years, he directed large, consequential government agencies at the state, county, and local levels.
Denihan was an agent of change wherever he went, with a long career in public service. He served the City of Cleveland as Public Service Director, Director of Public Safety, and as acting Chief of Police. He was the State of Ohio's Director of Highway Safety for the Ohio Highway Patrol and Bureau of Motor Vehicles); and served as Cuyahoga County's Executive Director of Children and Family Services, its Mental Health Board, and as the CEO of the Alcohol, Drug Addiction and Mental Health Services Board.
A lesser-known part of Denihan's legacy was his passion for painting. A self-instructed artist, he painted with acrylics. He loved the quick drying time and the ability to use water to transform the medium—thin as watercolor, or thick as cement. His paintings, often part impressionistic part realism, captured his love of Cleveland and the people that make it special.
To that end, the Maxine Goodman Levin College of Urban Affairs will showcase his commitment to public service by showcasing a collection of his art. The opening of William M. Denihan - The Art of a Change Agent exhibition takes place this Thursday, May 26 from 5:30 – 7 p.m. in the Thomas F. Campbell, Ph.D. Exhibition Gallery, 1st floor, Levin College. 
The exhibition will remain open through July. Hours are Monday – Friday, 10 a.m. – 3 p.m.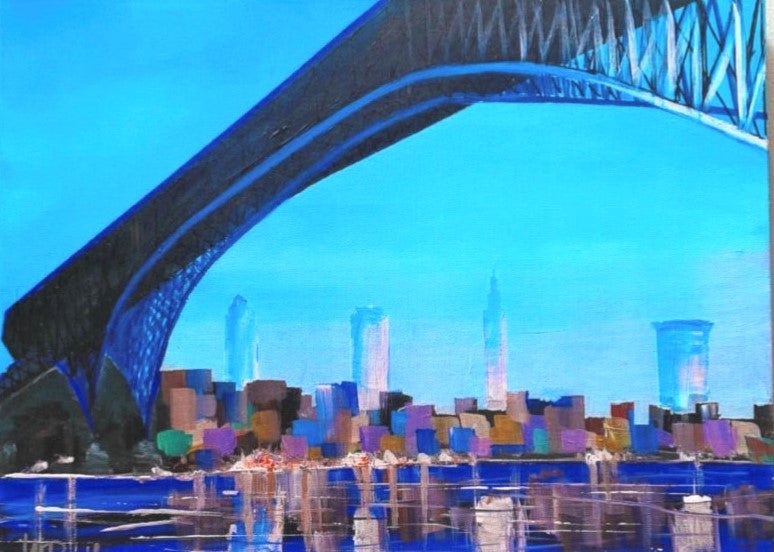 "A clear example of the best of humanity"
"Bill's many accomplishments speak to his drive and leadership," said Roland V. Anglin, Ph.D., dean and professor at the Levin College of Urban Affairs.
"Enough cannot be said about Bill as a person. He was a clear example of the best of humanity: humble and giving, as well as tough and resolute, yet always kind and caring," Dr. Anglin said.
Denihan had a deep attachment to CSU—earning a Bachelor of Arts in Urban Studies from the Levin College in 1998, as well as completing the college's Leadership Academy for Public Officials and the Ohio Executive Institute. In 2017, CSU conferred Denihan an Honorary Doctorate in Public Service.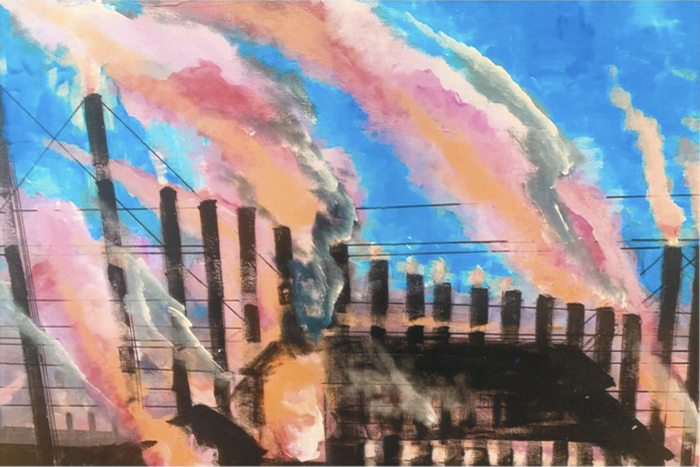 A vibrant member of CSU's alumni community, Denihan received the "Dean David Sweet Distinguished Alumni Award" from the Levin College for Outstanding Community Service in 2006. The following year, he received the "Distinguished Award for Civic Achievement" from the CSU Alumni Association. In recent years, the "William M. Denihan Endowed Scholarship for Leadership in Government" was established in his name at the Levin College.
Denihan's support of CSU and Levin College students and graduates was unwavering. He served as an associate instructor at Levin teaching public safety management and shared his vast knowledge of public service through lectures on government, leadership, and politics. He actively mentored students at the College and countless others in the field of civil service and beyond.