Posted on October 12, 2021 at 4:37 PM, updated October 13, 2021 at 9:43 AM Print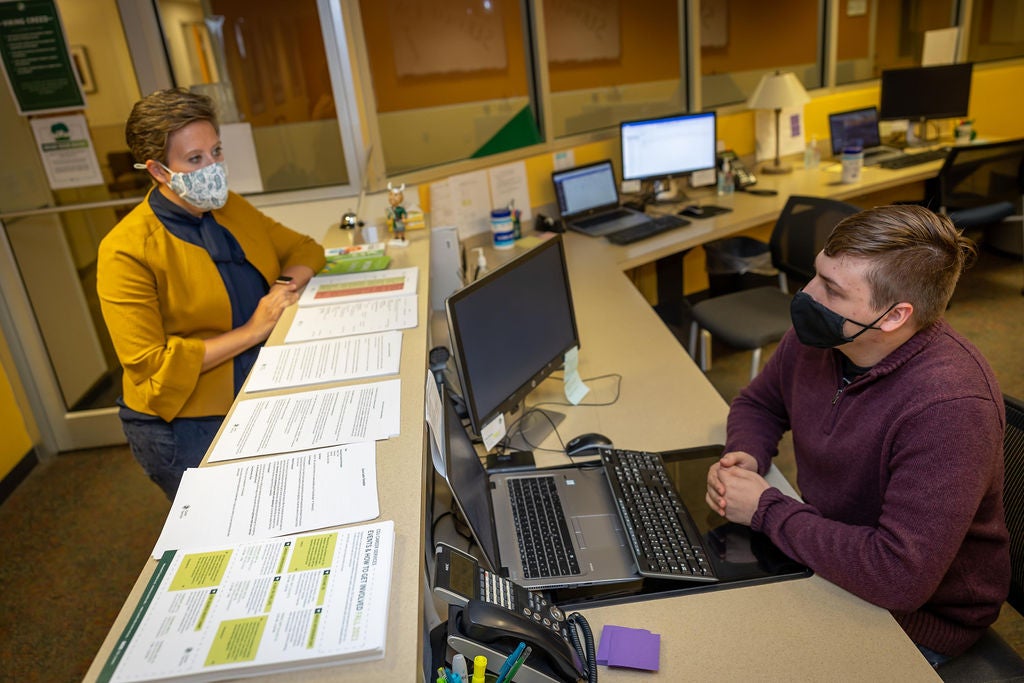 Cleveland State University is applying the CSU 2.0 initiative to the reinvention and renewal of the Career Services Center. Rebranding it the Office of Career Development and Exploration was the first step in the process; hiring Brittany Wampler to lead it was next.
Wampler is no stranger to CSU. She has been with the university since 2013, previously serving as director of the Office of Pre-Professional Health Programs, where she oversaw the office, directed its Individualized Post Baccalaureate Program and served college graduates seeking to gain entry into careers in dentistry, medicine, occupational therapy, optometry, pharmacy, physical therapy, veterinary medicine and more.
In her new role in Career Development and Exploration, she'll oversee the department that is responsible for "preparing students for life and successful careers after graduation" – delivered through a myriad of curated and directed offerings.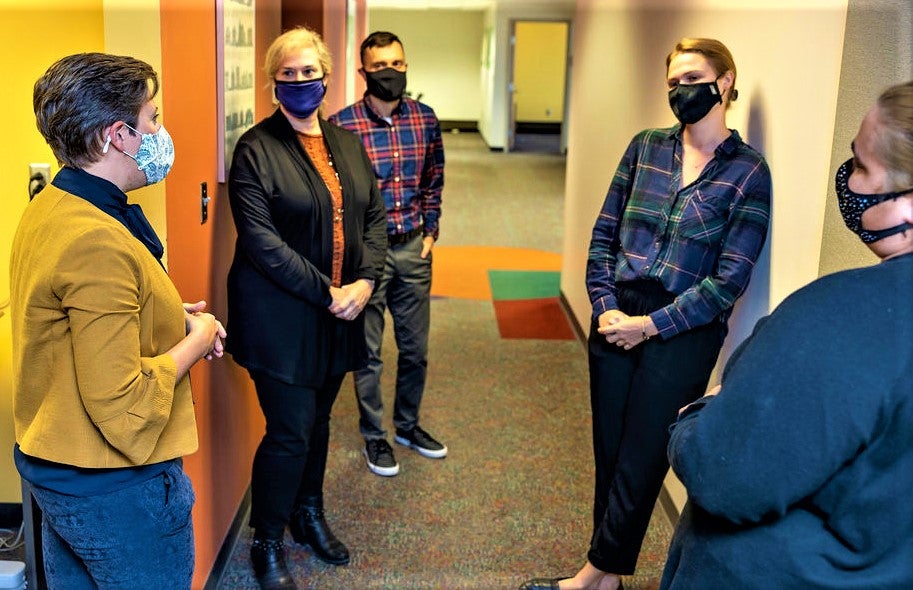 Among the tasks ahead during rebranding is to "focus on empowering students," building a foundation of effective job search skills – with inclusive hiring, mentoring, partnerships, career evaluations, peer- and employer engagement/networking anchoring that effort.
"President Sands has a vision of cradle-to-career student support in the CSU 2.0 vision," Wampler said, adding that strengthening recruitment potential and "to get students career-ready" is the goal, which comes from first-person experiential learning.
"In rebranding, we are focused on development of skills – communication, critical thinking, technology, diversity, equity, inclusion, leadership, professionalism, self-awareness, teamwork and so on – related to success. Future professionals entering the workforce, graduate and professional pathways all need this."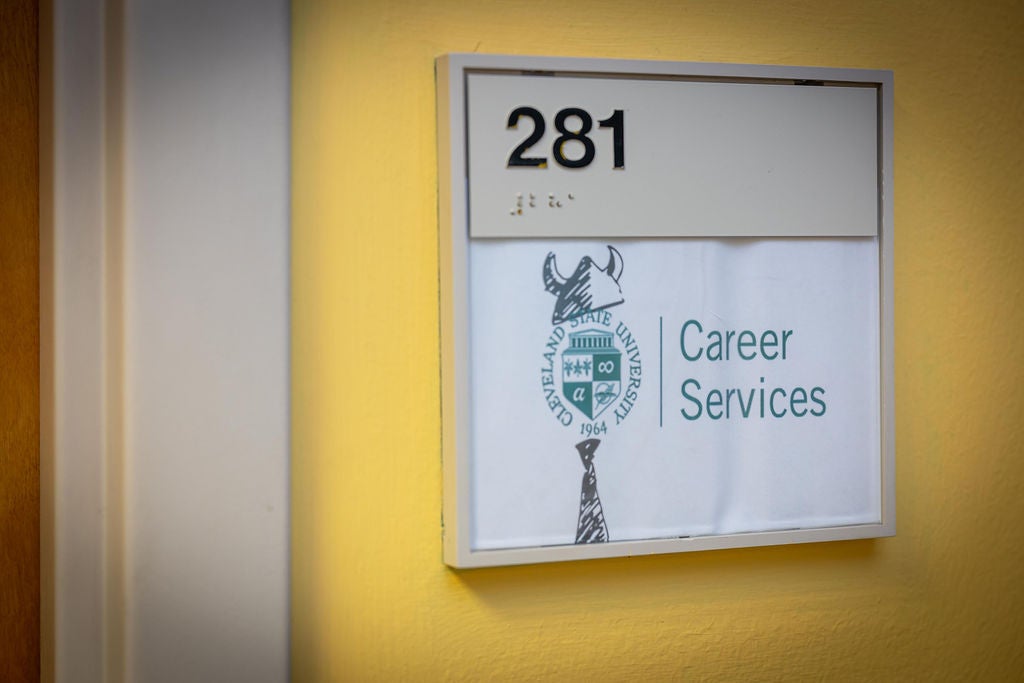 Engaged Learning Meets Experiential Exploration
Wampler sees transition focused on experiential exploration, that is "getting students opportunities that connect and teach them about their future careers," she said. "Our office will go beyond service and move into a more dynamic support system for students, alumni, faculty and our region's employers."
Centered on strategic growth, Wampler hopes to ensure support of students in all career preparation areas for their first destination following their time at CSU.
The plan is to build out much of what is already in place; continuing special programming, individual- and group advising, theme-career opportunities, a ResumeRX ("a prescription for a healthier resume") and mock interviewing with professionals who are actively working in the field.
Building relationships with alumni and business leaders in Cleveland and beyond will help students gain valuable experiences critical to their near- and long-term employment futures.
As part of CSU'S Engaged Learning promise, the university provides internship and co-op opportunities for every student who wants one. In addition, the university plans to create a "one-stop shop" corporate connector program, and to integrate professional preparation into general education courses.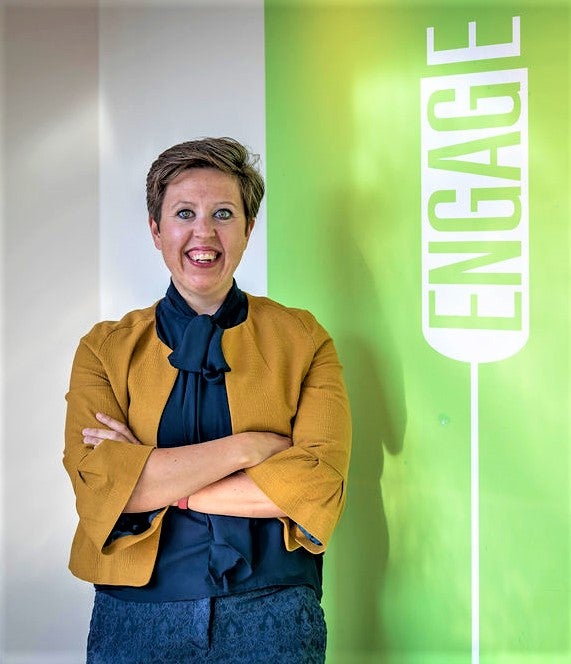 The Center's New Director
Previously at Miami University and The University of Akron, Wampler has many years of advising, programming, recruiting, and teaching experience to draw upon – not just her time at CSU.
Her move into the director role in the Office of Career Development and Exploration stands to comprehensively create exceptional opportunities for students through the lens of advocacy and equity.
"I am a strong social justice advocate," Wampler said. "All CSU students need to feel supported, and we will center our work around making sure that students of all backgrounds – including our many new international students, first generation college students, first generation American students, LGBTQ+ students, veterans, and all those historically underserved and underrepresented – are given the special support, coaching, and programming they need to be successful."
Wampler has undergraduate degrees in Communication and Spanish from Clarion University in Pennsylvania; her graduate degree in Higher Education Administration is from Kent State University. She also currently serves as the President of the Ohio Health Professions Advisors Association. All these experiences have helped to inform her current outlook and enthusiasm in taking on shaping the Career Services Center of the future.
"Being a partner to faculty, to employers in the city and region, and a dedicated advocate and support to our students across campus is an incredible opportunity," Wampler said.
---