Posted on March 21, 2023 at 2:23 PM, updated March 21, 2023 at 3:20 PM Print
Campus Engagement, Counseling Center, CSUPD collaborative plan bolsters mental health services for students
Throughout the height of the Covid-19 pandemic, mental health took center stage, reaching a fever pitch at colleges and universities nationwide.

CSU hopes to bridge the communications gap when it comes to providing further assistance to students who are experiencing a mental health crisis.

A three-year grant of $367,858 was awarded to the Cleveland State Police Department (CSUPD) and the Counseling Center by the Federal Government. The university will use the money to help strengthen their forces around how they respond to students in crisis on campus, including providing a mental health assistant to ride along. The application states that some goals include "increasing the percentage of mental health calls for service which are met with a trained behavioral health co-responder, along with increased training for law enforcement around the intersection of behavioral health and legal situations."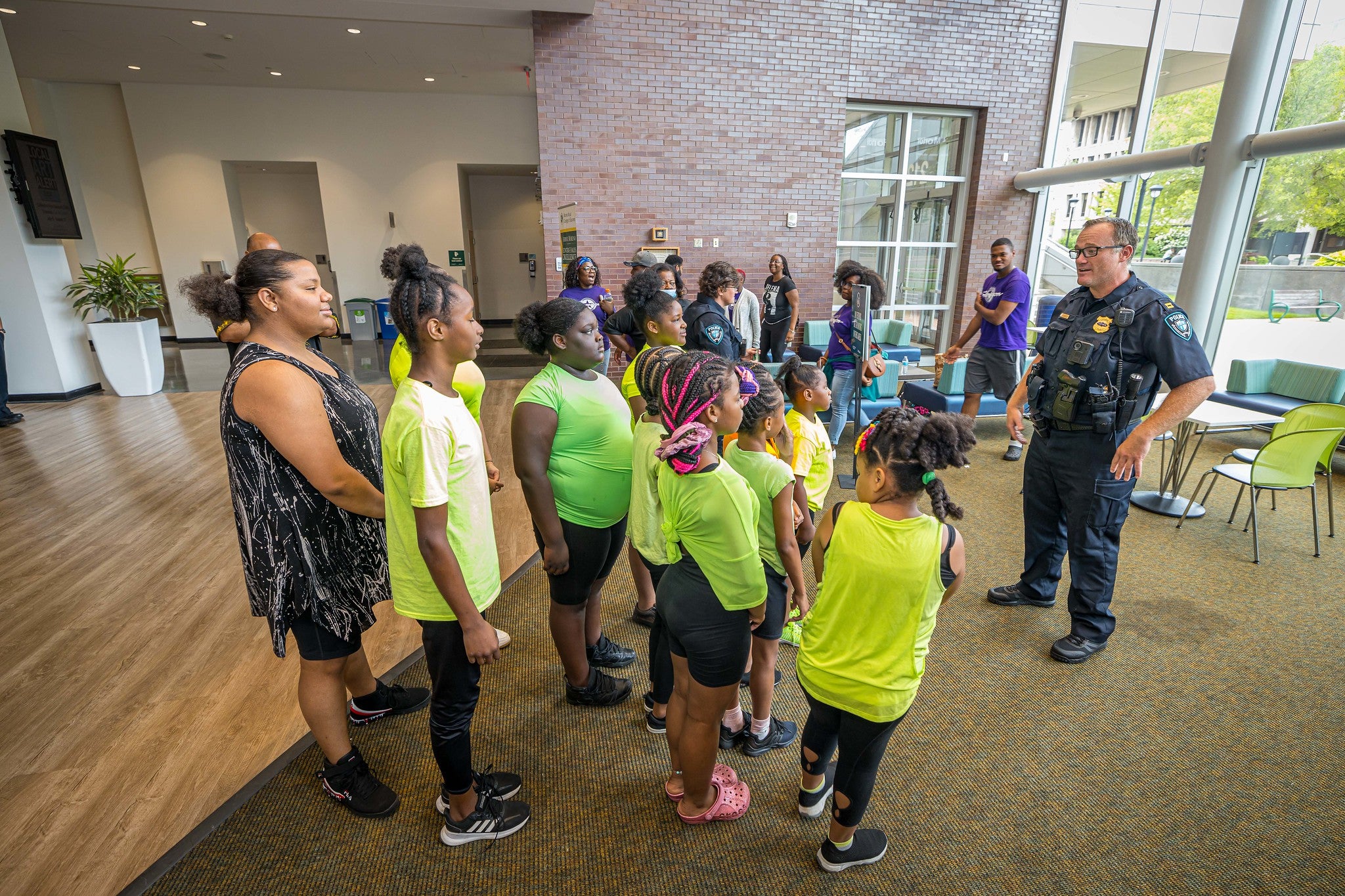 The grant from the federal government comes in addition to the monies received from the American Rescue Plan ($240,000), earmarked for funding the retention of the college's police officers and the Campus Safety grant ($174,000), which CSU Chief of Police Beverly Pettrey says will support new radio equipment.

The idea to apply for the grant is all thanks to a collaboration effort on campus with one goal: to provide more options for response to those in crisis.

"Chief Pettrey found the grant and presented the idea to Counseling Center Director Dr. [Brittany] Sommers and me," said Assistant Vice President for Campus Engagement Ali Martin-Scoufield. "Dr. Sommers took the lead in grant writing, and we learned after we were selected that we [represented] the only college/university to see the funding." 

The grant term will begin once CSU officially accepts it. When that happens, the university must follow an established process to carry out the responsibilities of the grant.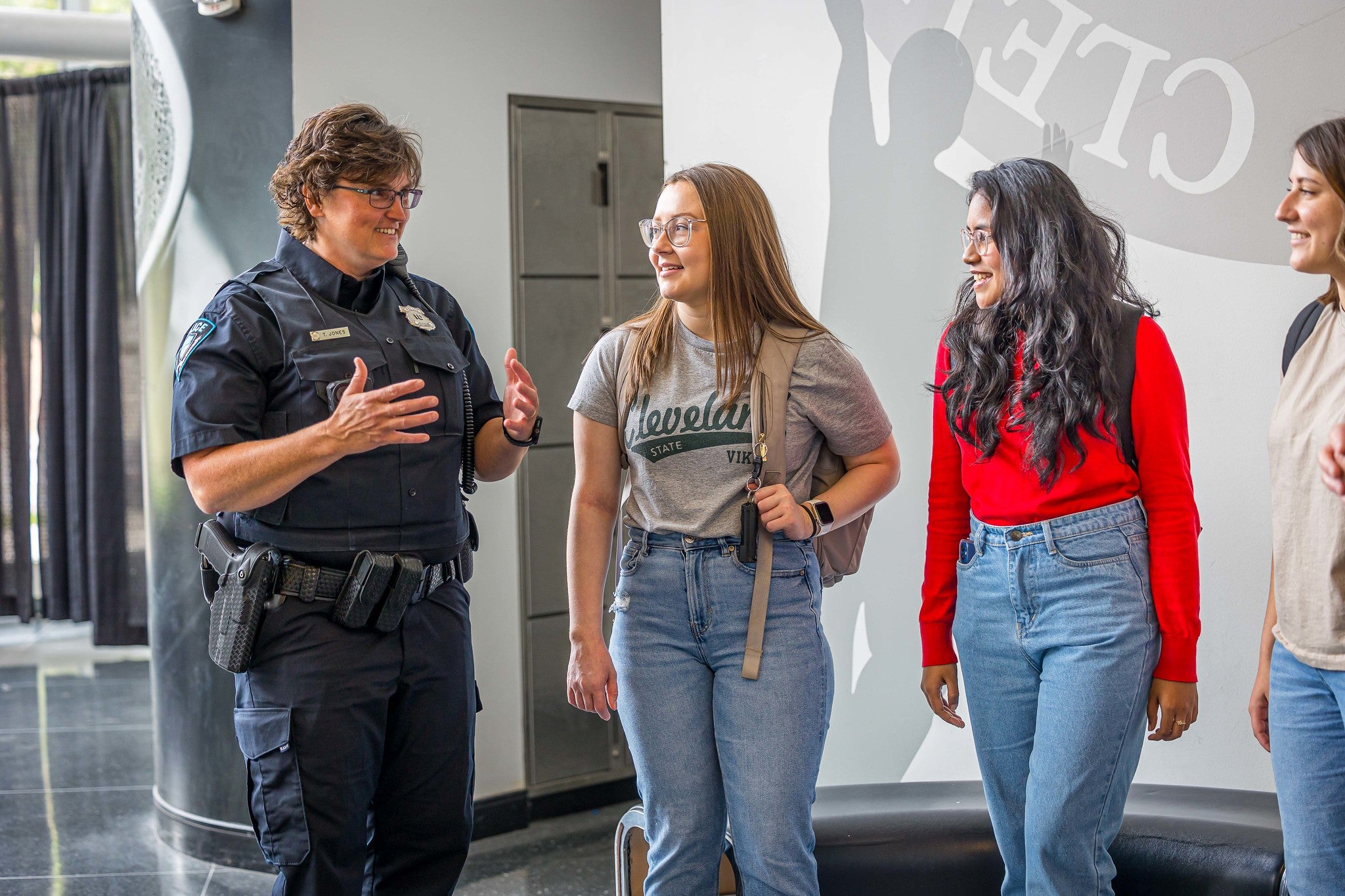 "I believe this is another opportunity for us at CSU to demonstrate our commitment to care and student well-being," said Assistant Vice President for Campus Engagement Ali Martin-Scoufield. "This will be another option for us to use when responding to calls, potential crises, and students in need."

This grant will also benefit the CSU community, including students, faculty, staff, neighboring residential and business areas, residence life, and residential students. "We work with many different students, [with] many different types of student concerns," said Martin-Scoufield. "It makes sense that we would have many different responses to all those things."

The idea of a softer approach is already gaining traction in and around the community, with a significant emphasis on impending scenarios such as welfare checks or a student experiencing harmful thoughts with a gentler style. "A uniformed officer isn't always the best response to a person in crisis," said Chief Pettrey. "Having other options such as a co-responder could be useful and provide better results."

Providing the best responses for students in need is the number one goal of the grant, something Martin-Scoufield said comes from straight from the heart.

"This program comes from a desire to do the best we can for our community," she said. "It comes from a place of care."

For more information about the Cleveland State Police Department, please visit https://www.csuohio.edu/police/police.