Posted on March 21, 2022 at 3:56 PM, updated March 21, 2022 at 4:15 PM Print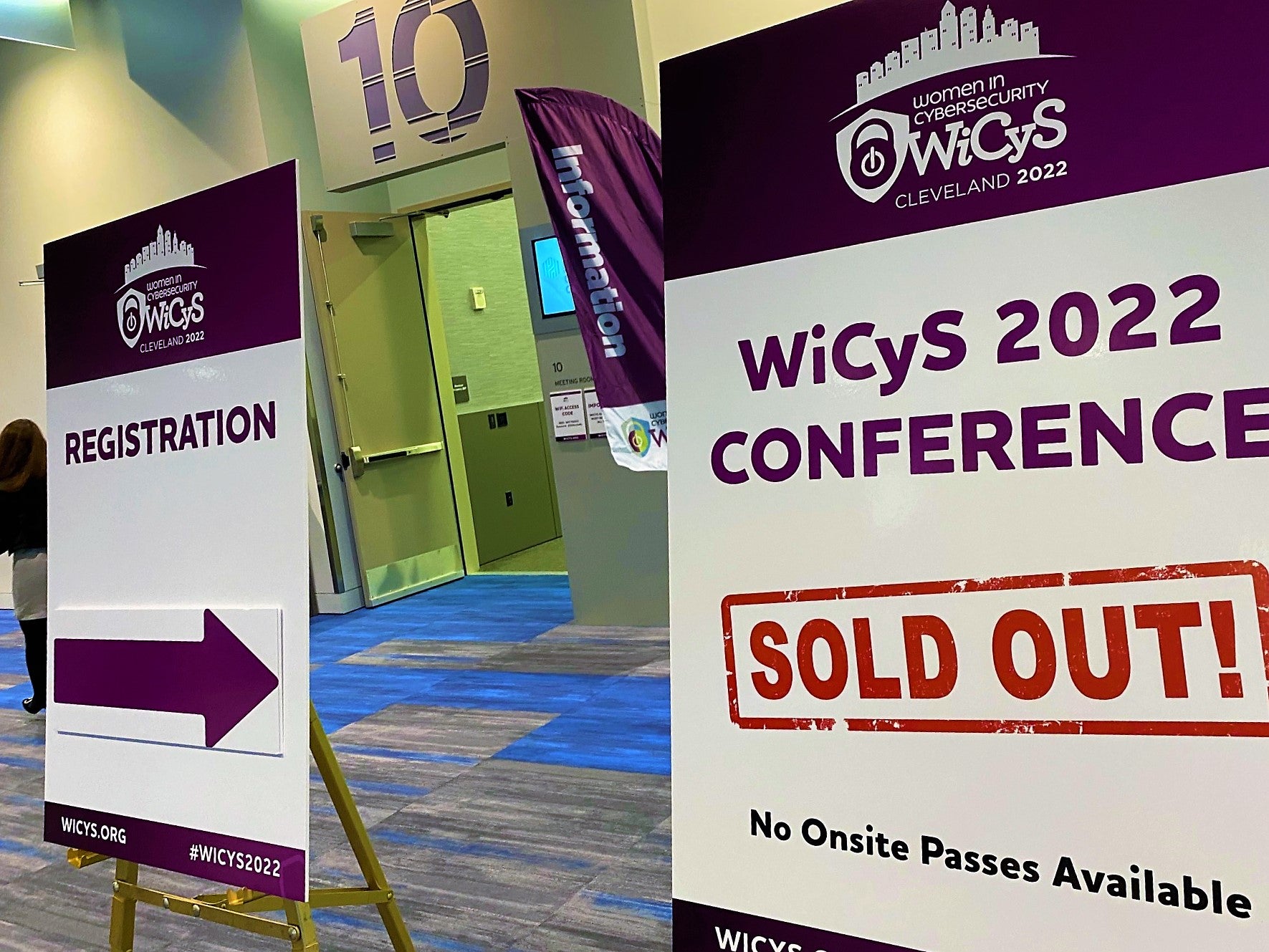 From March 17-19, Cleveland hosted the SOLD OUT, ninth annual Women in Cybersecurity (WiCyS) 2022 Conference at the Huntington Convention Center of Cleveland. Over 1,700 attendees from all over the country attended the conference.
WiCyS aims to help organizations recruit, retain and advance women in cybersecurity—all while creating a community of engagement, encouragement and support for students and women in the field. Not only is WiCyS the only flagship conference for women in cybersecurity, but, regardless of gender, is the largest cybersecurity conference with equal representation of professionals and students.
A consortium led by Cleveland State University/IoT Collaborative served as local host for this year's conference and included Greater Cleveland Partnership/RITE and Northeast Ohio CyberConsortium (NEOCC). More than 25 public, private and nonprofit organizations collaborated to educate WiCyS' professional and student attendees about Cleveland, its tech community and job opportunities.
Here's how the weekend kicked off! Thanks to Shilpa Kedar, Crystal Franklin, Chelsey Cook Kohn, all the WiCyS organizers, participating organizations and the many, many attendees who came together in our fair city to make the national conference a resounding success!