Posted on March 24, 2014 at 11:07 AM, updated March 24, 2014 at 11:45 AM Print
Cleveland State University has recently started a significant master planning process to define the campus direction for the future, and we want your input!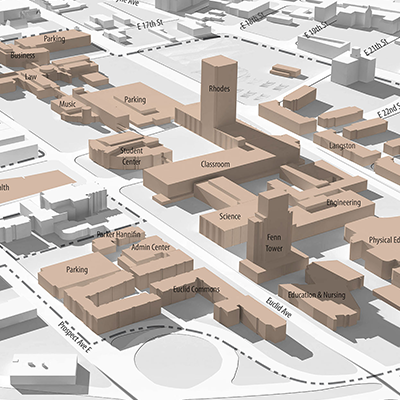 What is a campus master plan? The purpose of the Master Plan is to support the achievements of the University's strategic vision and objectives. The Master Plan will provide a basis for coordinating physical development decisions, and identify priority projects for near term and long term implementation. The intent of the plan is to help differentiate the university and create a distinctive destination through outstanding academic programs, a vibrant campus life, and a compelling physical presence.
As part of the Master Plan process, student, faculty, staff and community members are encouraged to share their thoughts, ideas and opinions. Simply visit csumasterplan.mindmixer.com to submit ideas and follow updates.