Posted on June 20, 2019 at 11:24 AM, updated June 20, 2019 at 11:24 AM Print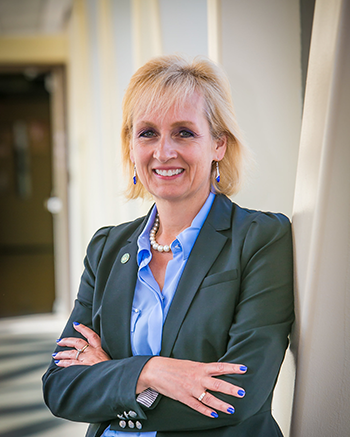 Anette Karlsson, dean of the Washkewicz College of Engineering at Cleveland State University, has been selected as chancellor of Embry-Riddle Aeronautical University – Prescott Campus in Arizona. In that role she will manage all administrative and academic operations and advance Embry-Riddle's mission to advance education and research in aviation and aeronautics.
"During Anette's tenure at CSU, the College of Engineering has undergone a significant positive transformation, including almost doubling the number of undergraduate students and successfully securing funding for and completing construction of a new, state-of-the art engineering building," notes Jianping Zhu, provost and vice president of academic affairs at Cleveland State. "We are sad to see her go but excited that she will be taking on this new opportunity."
Karlsson was appointed dean of the College of Engineering in 2012 and previously served as chair of the Department of Mechanical Engineering at the University of Delaware. She earned her bachelor's and master's in mechanical and aerospace engineering from The University of Linkoping in Sweden and her doctorate in engineering from Rutgers University.
Embry–Riddle Aeronautical University was founded in 1931 and is the largest accredited university system specializing in aviation, aerospace engineering and aeronautics.