Posted on May 30, 2023 at 1:04 PM, updated June 5, 2023 at 2:05 PM Print
Several Cleveland State University Alumni Shine in New Film LeBron James, 'Shooting Stars'
C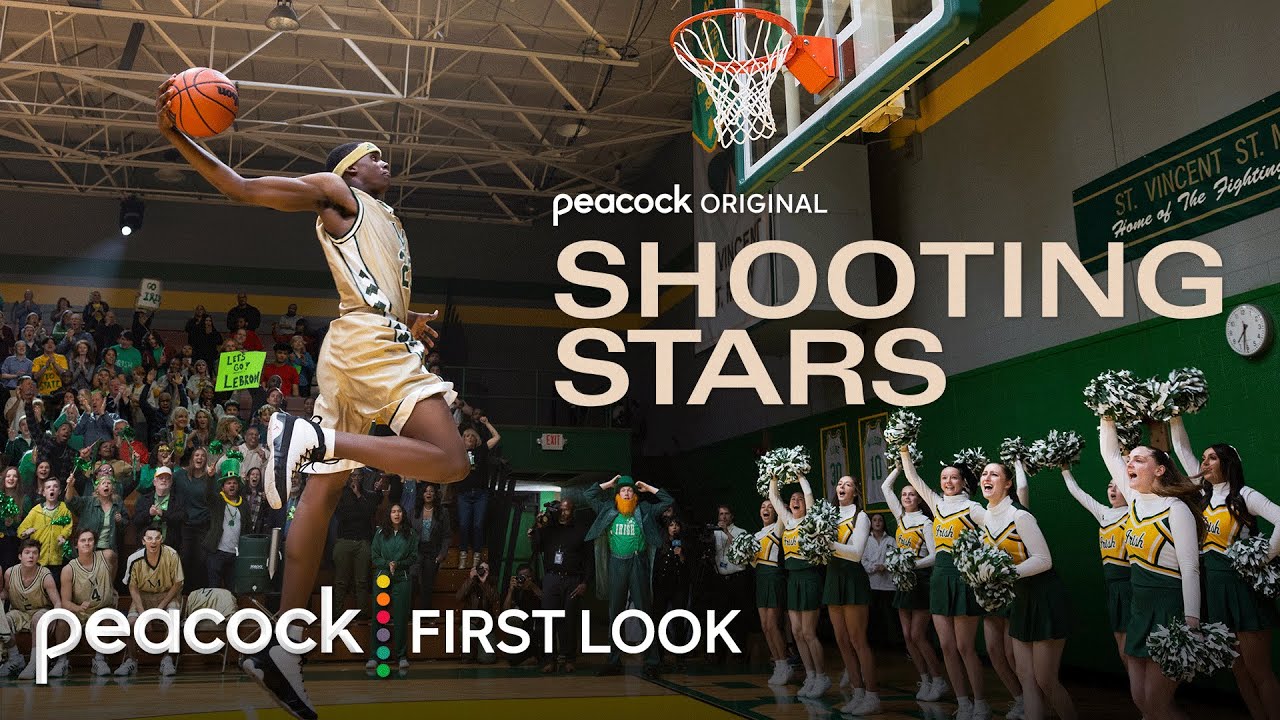 LEVELAND, OH (May 30, 2023) – Hometown hero LeBron James' new film, Shooting Stars, not only chronicles the future NBA Hall of Famer's high school playing days, but it is also the culmination of other dreams achieved by several former CSU students in the School of Film and Media Arts who worked on the movie.
CSU alumni who played a part in the making of the movie include Najada Davis (rigging electrician), Milana Scarlato (electrician), Ryan Forte (camera operator), Heather Habermehl (location assistant), Andre Edwards, Graham Beck (assistant location manager), Danny Matheis, Thomas Zuchowski, Raziya Hernton (Universal Studios Locations trainee), Nathan Carr (Second Assistant Camera), and Matt Koenig.
The School of Film & Media Arts offers a robust, project-based education throughout four years of study. Students start making films in their first year and continue to do so until graduation. "We are proud of our rigorous program and the nurturing environment we cultivated," said Director and Associate Professor of Film and Media Arts Cigdem Slankard. "The 'bar' is high, but there is a lot of support to help students get there." 
CSU's State of the art facilities and equipment, dedicated faculty and staff, countless engaged learning opportunities, and partnership with stakeholders in the city, such as CIFF, GCFC, and Chagrin Documentary Film Festival, play significant parts in the program's success. "Many students find opportunities to work in large (and small) scale productions," said Slankard. "Because of the size of our city, we can offer access to these opportunities, which might be harder to come by in a small town or too challenging to navigate in a large city."
The School of Film and Media Arts centers itself around "10 Points of Pride", some of which include Student, Alumni, and Faculty Success. The program prepares students for a successful career in the film industry through an intensive, project-based curriculum, with that success shining brightly through the many alumni who have gone on to work in the film industry. They include several award-winning films such as White Noise (Baumbach, 2022), Cherry (Anthony and Joe Russo, 2021), and of course, Shooting Stars (LeBron James, 2023).
Many students have also been selected for screening at prestigious film festivals, garnering numerous awards. They include:
Falling Up: BFA Thesis Film directed by Davis Cameron Chu, produced by Aaron Connor 
Official selection at Hollywood International Diversity Film Festival (2022) - Best Writing, Best Editing, Best Acting Awards 
New York Lift-Off Film Festival (2022) –Audience Choice Award 
Buffalo International Film Festival (2022) – Award: Best Student Film 
Superior Pho: 2nd-year project produced by Rocky Nguyen 
Official selection at Chagrin Documentary Film Festival (2022) 
The Rescue, directed by Michael Pawlusik, and Man in the Box, directed by Brian Lachowski, were official selections at Cleveland International Film Festival (2022).   
Shooting Stars is set to be released on June 2 on Peacock, an NBC network. 
###