Posted on July 24, 2019 at 12:48 PM, updated July 24, 2019 at 1:40 PM Print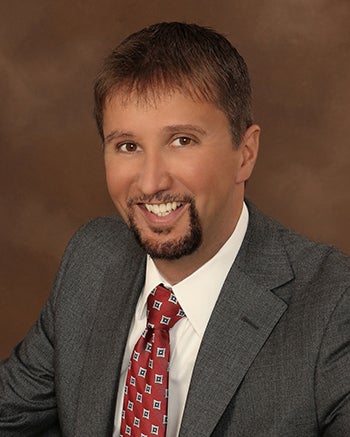 When Todd Canter earned an MBA with honors at Cleveland State University in 1995, his education helped launch an international career in finance and real estate. He recently decided to help others have the same opportunities through the donation of $50,000 to establish the Todd Canter Real Estate Research Endowment Fund in CSU's Monte Ahuja College of Business.
Canter serves as the global portfolio strategist for Nabsecurities, LLC, the US broker dealer securities firm for National Australia Bank. Previously, he worked for LaSalle Investment Management for 21 years, serving in a number of leadership roles, including as CEO of LaSalle's Asia Pacific group.  
He is an active member of the American Real Estate Society, an award-winning author and has lectured at universities around the world, including Johns Hopkins University, UC Berkeley and Hong Kong University. Last fall, he was the keynote speaker at the annual real estate conference sponsored by CSU's Paul J. Everson Real Estate Center.
His gift to CSU supports research, lectures, the purchase of data sets, library books and journals, and other activities in the Everson Real Estate Center. He says the gift honors the late Professor James Webb, who co-founded the Center.
"Dr. Webb was my teacher and mentor and he continues to inspire me," says Canter. "He was a well-known researcher and highly regarded instructor in the field of real estate. He loved mentoring students, faculty and aspiring real estate professionals and co-authored numerous journal articles with students, including me. I am proud to recognize his accomplishments through this gift."