CSU MASTER PLAN 2022
Five key principles guided our efforts and form the foundation of the proposal. We are working to create a campus that:
serves all members of our community

acts as an economic engine for the university and Cleveland

leverages the assets of our downtown location

models environmental and economic sustainability

and provides a flexible framework for campus development.
The proposal will ensure we have the infrastructure to achieve our CSU 2.0 strategies including: supporting the university's academic and research missions, enhancing the student experience, increasing and elevating on-campus housing, and expanding partnerships.
Please review the Master Plan presentation HERE.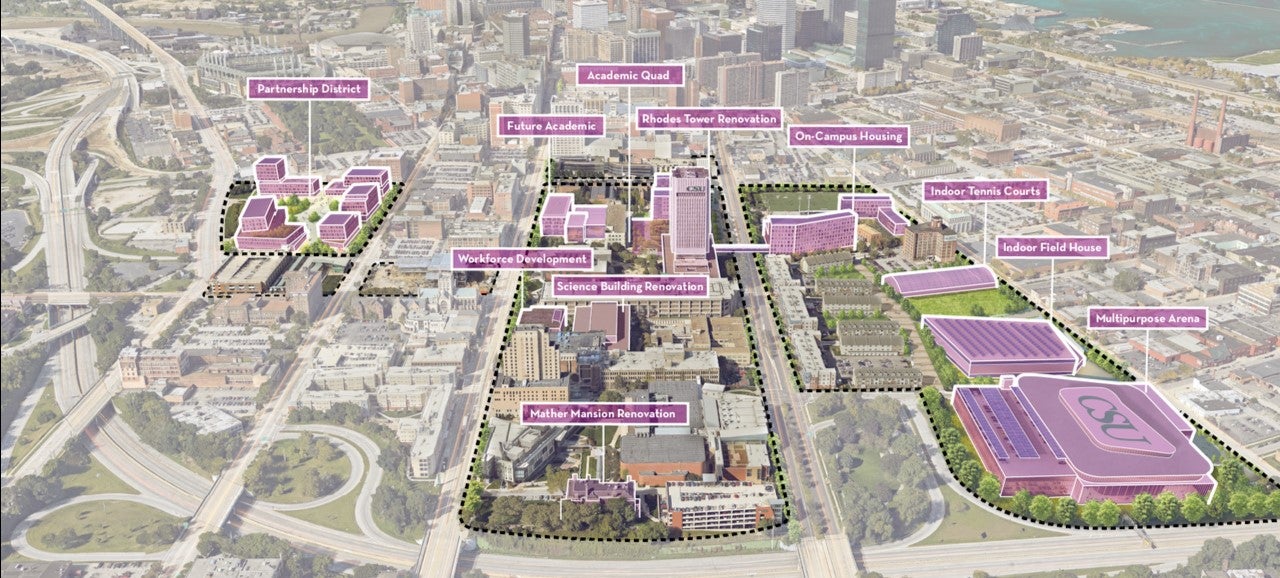 CSU MASTER PLAN 2014
Cleveland State University has undertaken a significant master planning process to define the campus direction for the future. The Master Plan will provide a basis for coordinating physical development decisions and identify priority projects for near term and long term implementation. It will support the achievements of the University's strategic vision and objectives.