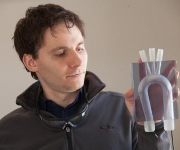 The Technology Transfer Office (TTO) was established to facilitate the commercialization of the University's scientific and technical research findings for the benefit of the citizens of Ohio and the general public through the efficient evaluation, management, and licensing of the University's intellectual property including patents, copyrights and trademarks.


 August 2016
 CSU's First I-Corps @ Ohio Graduates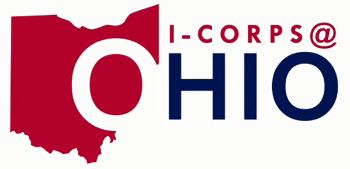 Congratulations to the CSU team of associate professor Ye Zhu and doctoral candidate Jonathan Gurary in the Department of Electrical Engineering and Computer Science (EECS), who recently completed the 2016 I-Corps @ Ohio program. The 2016 cohort comprised 20 university teams from across Ohio. The CSU team's mobile communication authentication technology, named MobiPass, has been funded by the National Science Foundation. The I-Corps @ Ohio curriculum is designed to help aspiring entrepreneurial teams understand the market for their technology, develop a compelling commercialization strategy, and attain new skills that will be useful for a long-term career in research and development.
 Invention Disclosure Pipeline
The TTO is currently working with Byron White, VP for University Engagement, on the submission of an invention disclosure for his Career Lines web tool that allows user to navigate the connection between academic majors and occupations. The technology has been under development for over one year and has received funding from various foundations, as well as the Ohio Department of Higher Education.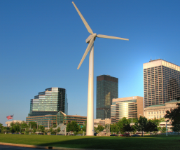 Research developed at Cleveland State University often has applications as products or services outside the boundaries of the University. Through its efforts, the TTO endeavors to inspire and nurture a culture of innovation at CSU with the ultimate goal of creating new technologies that improve society, lead to more job creation, and more revenue for the inventors, the University and the State of Ohio.
Please contact us with any questions or inquries you may have.