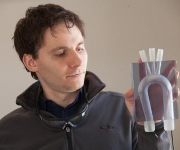 The Technology Transfer Office (TTO) was established to facilitate the commercialization of the University's scientific and technical research findings for the benefit of the citizens of Ohio and the general public through the efficient evaluation, management, and licensing of the University's intellectual property including patents, copyrights and trademarks.


March 2017
 Invention Disclosure Pipeline
The Technology Transfer Office (TTO) is currently processing a patent application submitted by Ye Zhu, an associate professor in the Department of Electrical Engineering and Computer Science (EECS), for a novel login process using a 3D authentication method. Dr. Zhu's invention, Authentication Method Using Interactive Three-Dimensional Environments, discloses methods in which a user interacts with virtual three-dimensional environments to authenticate themselves on a mobile device or similar electronic device.
 Patent Policy Under Trump
During an eventful start to the Trump administration, the question of how the government will address patent reform has gone largely unanswered. "Predicting Patent Policy Under the Trump Administration" by Mark Hannemann and colleagues at Shearman & Sterling, LLP, summarizes the on-going patent reform debate and speculates on future patent policy direction under the Trump administration. Additional viewpoints can be found in the article "Will the Trump Administration Be Pro Patent?" by Joseph Allen.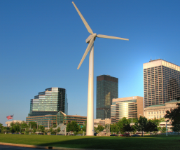 Research developed at Cleveland State University often has applications as products or services outside the boundaries of the University. Through its efforts, the TTO endeavors to inspire and nurture a culture of innovation at CSU with the ultimate goal of creating new technologies that improve society, lead to more job creation, and more revenue for the inventors, the University and the State of Ohio.
Please contact us with any questions or inquries you may have.