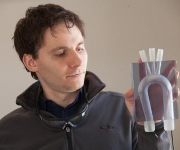 The Technology Transfer Office (TTO) was established to facilitate the commercialization of the University's scientific and technical research findings for the benefit of the citizens of Ohio and the general public through the efficient evaluation, management, and licensing of the University's intellectual property including patents, copyrights and trademarks.


December 2016
 I-Corps @ Ohio: Deadline January 10
The I-Corps @ Ohio program recently released the 2017 Request for Proposals, which can be viewed here. The program provides a $15K grant to aspiring entrepreneurial teams for training to better understand the market for their technology, develop a compelling commercialization strategy, and learn skills that will be useful for a long-term career in research and development. The deadline for applications is January 10.
Completion of the I-Corps @ Ohio program will also provide teams with priority status for TVSF funding. CSU has submitted a proposal for TVSF Phase 1: Track B funding which, if awarded, will be administered by the CSU TTO.
An informational webinar about the I-Corps @ Ohio program and application process is scheduled for December 16 from 12:30 to 1:30 pm. Please note that all I-Corps @ Ohio teams from CSU must be approved by the TTO. Contact Jack Kraszewski if you are interested in applying.
 Notice of Allowance
The US Patent and Trademark Office (USPTO), has notified Cleveland State that the USPTO intends to issue a patent for the application titled Electrochemical System and Method Thereof. The technology was developed by Dr. Siu-Tung Yau, a professor in the Department of Electrical Engineering and Computer Science, and the patent has been licensed for a limited field of use to ProteoSense, LLC to detect pathogens in the food supply chain.
 Invention Disclosure Pipeline
A provisional patent application has been filed for Dr. Moo-Yeal Lee's invention Pillar and Well Structures for Microarray 3D BioPrinting. Dr. Lee is an assistant professor in the Department of Chemical and Biomedical Engineering.
The Copyright Review Committee approved the invention disclosure of Dr. Byron White, Vice President for University Engagement. The copyright will protect Dr. White's creative work and the underlying structure of his Career Lines assessment tool.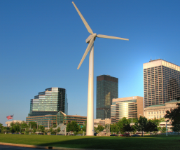 Research developed at Cleveland State University often has applications as products or services outside the boundaries of the University. Through its efforts, the TTO endeavors to inspire and nurture a culture of innovation at CSU with the ultimate goal of creating new technologies that improve society, lead to more job creation, and more revenue for the inventors, the University and the State of Ohio.
Please contact us with any questions or inquries you may have.