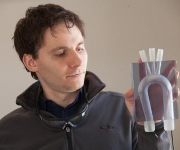 The Technology Transfer Office (TTO) was established to facilitate the commercialization of the University's scientific and technical research findings for the benefit of the citizens of Ohio and the general public through the efficient evaluation, management, and licensing of the University's intellectual property including patents, copyrights and trademarks.


February 2017
 Healthcare Data Competition
Do you have a big idea for managing healthcare big data? The Medical Capital Innovation Competition is offering $100,000 in prizes for the best innovations in the collection, management, analysis, and optimization of healthcare big data. The most innovative ideas will receive meaningful funding, mentoring, and potential access to three world class healthcare systems and collaborators who can turn big ideas into new big business realities.
The Medical Capital Innovation Competition will be held April 25-26 at Cleveland's Global Center for Health Innovation in the HIMSS Innovation Center. Professional and collegiate teams are encouraged to participate. The application deadline is March 31.
 CSU I-Corps Teams Progress
Three CSU teams have been selected to submit full proposals to participate in the next I-Corps @ Ohio cohort, including a first-of-its-kind team seeking to commercialize student-developed technology.
Dr. Moo-Yeal Lee, an assistant professor in the Department of Chemical and Biomedical Engineering, and Dr. Wenbing Zhao, a professor in the Department of Electrical Engineering and Computer Science, are each leading a team. Dr. Majid Rashidi, a professor in the Department of Mechanical Engineering, is the faculty lead for the team that is commercializing technology invented by undergraduate senior Kevin Calmer.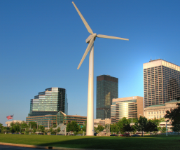 Research developed at Cleveland State University often has applications as products or services outside the boundaries of the University. Through its efforts, the TTO endeavors to inspire and nurture a culture of innovation at CSU with the ultimate goal of creating new technologies that improve society, lead to more job creation, and more revenue for the inventors, the University and the State of Ohio.
Please contact us with any questions or inquries you may have.