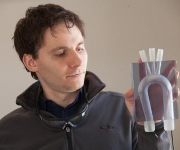 The Technology Transfer Office (TTO) was established to facilitate the commercialization of the University's scientific and technical research findings for the benefit of the citizens of Ohio and the general public through the efficient evaluation, management, and licensing of the University's intellectual property including patents, copyrights and trademarks.


May 2017
 Invention Disclosure Pipeline
A U.S. provisional patent application was filed on April 3, 2017 for Drs. Ye Zhu, Conor McLennan and Philip Manning's invention titled Authentication Method for a Computing Device Using Interactive Game Board and Game Piece Images. Dr. Zhu is an associate professor in the Department of Electrical Engineering and Computer Science, Dr. McLennan is an associate professor in the Department of Psychology, and Dr. Manning is a professor in the department of Criminology, Anthropology, and Sociology.
The invention was resubmitted as a provisional application based on new market opportunities discovered during Dr. Zhu's participation in the I-Corps @ Ohio program. The claims in the invention disclosure protect a range of systems and methods for authenticating a user of a computing device or computer system by using a graphical and interactive game board passcode.
 Industry Research Interests
The Ohio Federal Research Network (OFRN), an effort aimed at expanding federal research by Ohio universities, has identified opportunities for industry sponsored research.
GrafTech seeks partners to develop usage guidelines for their GRAFGUARD fire retardant materials that will reduce time to launch and increase the rate of successful applications.
GE Aviation seeks partners with experience with thermoset resin flow to develop rheological measurements at up to 200 psia and 700 °F.
GE Aviation also seeks collaboration in developing high-temperature resins and resin transfer molding processes.
CSU serves as the marketing and outreach lead for OFRN's commercialization efforts. Contact Jack Kraszewski for further information.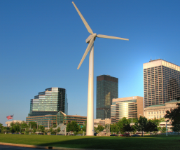 Research developed at Cleveland State University often has applications as products or services outside the boundaries of the University. Through its efforts, the TTO endeavors to inspire and nurture a culture of innovation at CSU with the ultimate goal of creating new technologies that improve society, lead to more job creation, and more revenue for the inventors, the University and the State of Ohio.
Please contact us with any questions or inquries you may have.