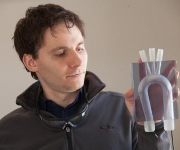 The Technology Transfer Office (TTO) was established to facilitate the commercialization of the University's scientific and technical research findings for the benefit of the citizens of Ohio and the general public through the efficient evaluation, management, and licensing of the University's intellectual property including patents, copyrights and trademarks.


November 2016
 Industry Collaboration for Joint Patent

The first CSU-Parker Hannifin joint patent application is being prepared for filing with the USPTO. Dr. Jerzy Sawicki and his doctoral student Curt Laubscher from the Department of Mechanical Engineering are the CSU inventors and Dr. Ryan Farris and Steven Etheridge are the Parker Hannifin inventors. The invention is titled Actuator for Powered Pediatric Lower Limb Orthosis, and the technology provides a lightweight and compact design with high efficiency and full-back drivability. It also affords quiet operation using toothed belt transmissions with adjustable belt tension.
 Invention Disclosure Pipeline
The Technology Transfer Office (TTO) is currently reviewing an invention disclosure for a new chip design to create miniaturized, layered human tissues on a pillar plate and well plate, submitted by assistant professor Moo-Yeal Lee in the Department of Chemical & Biomedical Engineering. Dr. Lee's invention, Pillar and Well Structures for Microarray 3D BioPrinting, has been under development for over one year and is sponsored in part by the NIH and EPA.
 Third Frontier TVSF Deadline
The deadline to prepare an application for TVSF funding under the 2016 Round 13 RFP is December 15, 2016. The Ohio Third Frontier created the TVSF to support economic growth through start-up companies that commercialize technologies developed in Ohio's higher education and not-for-profit research institutions. Contact Jack Kraszewski if you intend to submit a TVSF proposal.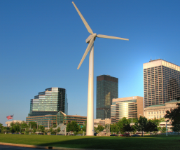 Research developed at Cleveland State University often has applications as products or services outside the boundaries of the University. Through its efforts, the TTO endeavors to inspire and nurture a culture of innovation at CSU with the ultimate goal of creating new technologies that improve society, lead to more job creation, and more revenue for the inventors, the University and the State of Ohio.
Please contact us with any questions or inquries you may have.