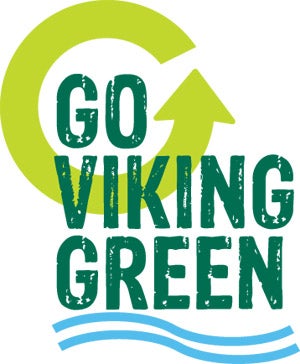 Office of Sustainability
Did you know?
Energy-friendly renovations and construction will position the University to save $60 million over the next 10 years.
And that's just one part of the growing sustainability revolution taking place at CSU.
Here at Cleveland State University, students, faculty, and staff are working together towards a sustainable future. This includes a combination of curriculum and Engaged Learning that gives students the opportunity to give back to the community and share knowledge they have gained.
What is Sustainability?
Sustainability is about creating and maintaining a state of balance between people and the environments we are part of, focusing on the social, economic, and environmental factors that are so vital to our futures and the futures of coming generations.
CSU envisions a future in which its students, faculty, staff and the communities of which we are a part live in a sustainable way, providing for those communities and students yet to come.
Taking the First Step
The first step towards a sustainable society is sharing knowledge. CSU has set a goal to become a sustainable learning community using Engaged Learning as a stepping stone for sharing the ideals of a sustainable future. The information provided on this site offers many opportunities to Engage, whether you are a student, parent, faculty member, staff member, or interested community member.
Together, we can create a sustainable future!