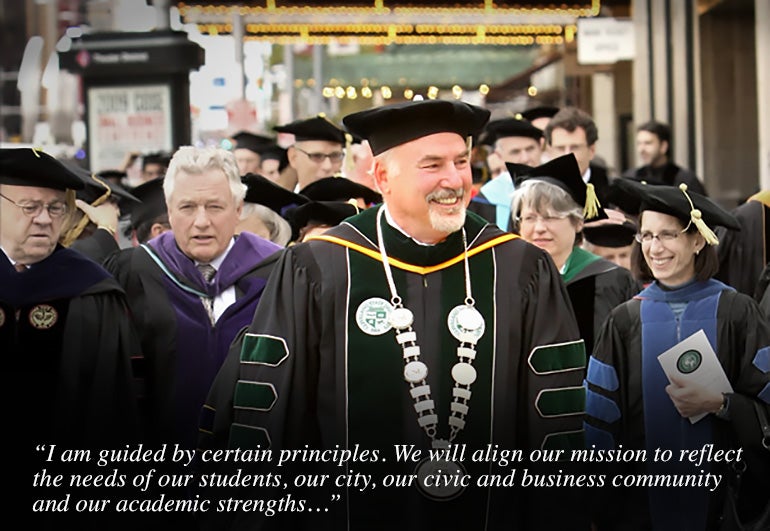 Embracing the transformative vision of President Berkman, Cleveland State University has embarked on a mission to enrich the ties between CSU and Cleveland's key institutions. Our commitment to Engaged Learning compels us to play a vital role as an anchor institution of higher education in a great city.
The University is tremendously enriched by the community it serves, and we are committed to enriching the community in return. CSU is creating a continuum of learning with pathways to meaningful careers. CSU is meeting the unique health-care needs of city neighborhoods. CSU is revitalizing the urban landscape.
With outstanding partners in health care, the arts and other industries, CSU is sharing knowledge, research and resources to make a positive difference not only within the University, but in the community at large and beyond.
We invite you to read more about the many extraordinary ways in which CSU is connecting with Cleveland and Northeast Ohio, for the benefit of all.
Presidential Initiatives