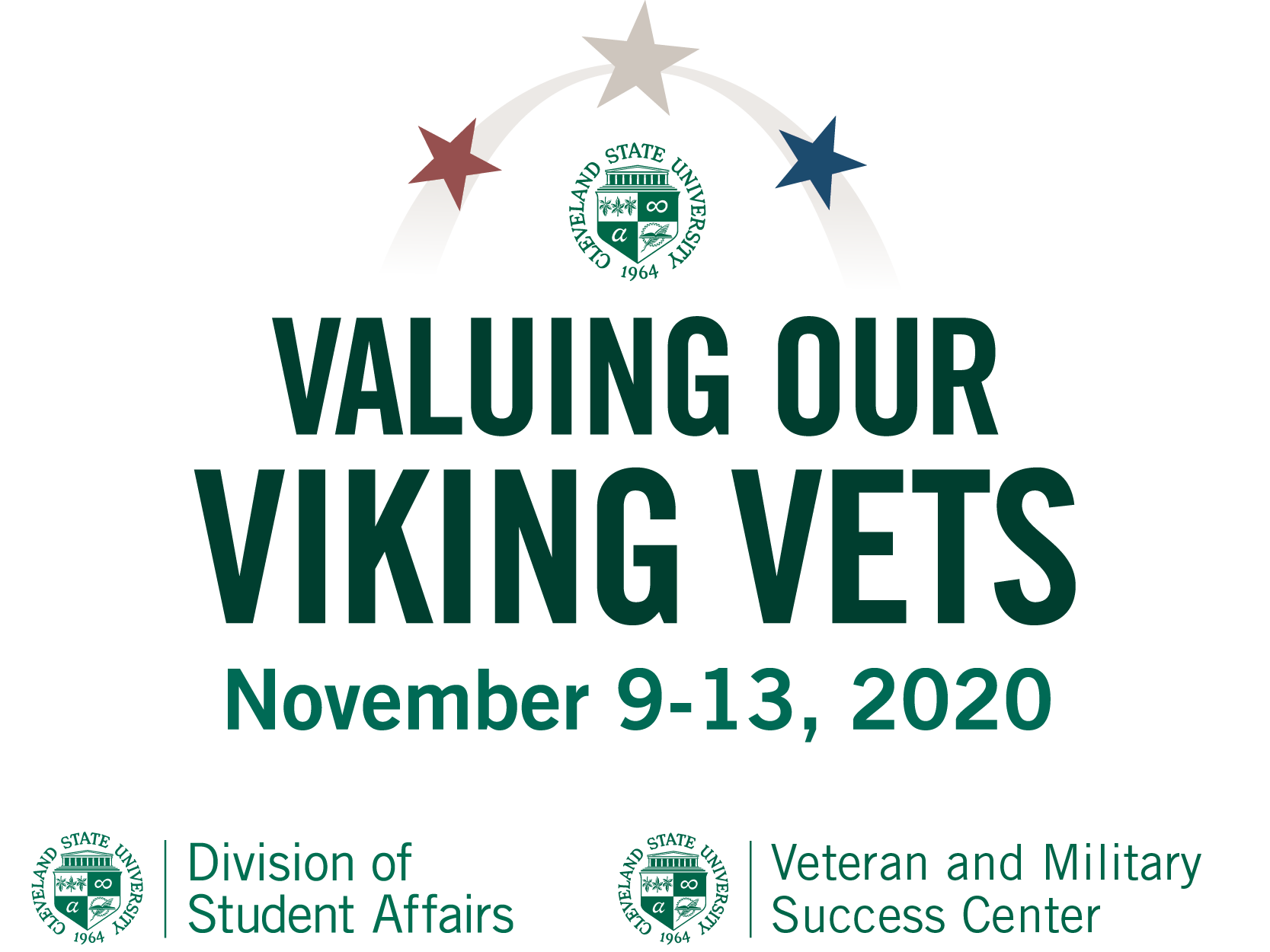 ​​​​​​​
This week, we recognize our student veterans and
​​​​​​​acknowledge their service to our country. 
​​​​​​​
​​​​​​​We welcome the entire campus and community to join us!
Questions can be sent to vikingvets@csuohio.edu
Monday, November 9
Official launch of the "Valuing our Viking Vets" Fundraiser
A Conversation with Navy Veterans; CSU President Pres. Harlan Sands and Sr. VP at CSU, Dr. Forrest Faison - who was the Surgeon General of the Navy just over a year ago. Live on CSU's Facebook page. Premiers at 11:00 a.m.
 
If you want to help us show our appreciation create a shoutout on your Facebook or Instagram Story and tag us! Find us on Instagram @viking_vets or @cle_state.
 
You can also send us your short clip at vssp@csuohio.edu
 
Tuesday, November 10
Wednesday, November 11
Veteran's Day - University Holiday (CSU closed)
The City of Cleveland recognizes our CSU Student Veteran of the Year, Brandon Thompson. Brandon served in the Air Force and is a current graduate student at CSU.
 
Thursday, November 12
Friday, November 13