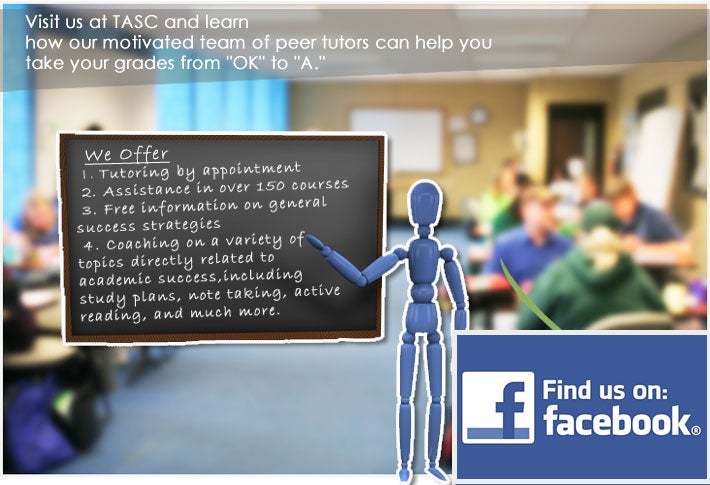 TASC Mission
The mission of the Tutoring and Academic Success Center is to provide comprehensive academic support within a student-centered environment. This entails engaging Cleveland State University undergraduates in research-based strategies and approaches for learning in order to achieve academic goals and ultimately graduation. We do this a context that socially integrates them into college life.
Courses are going to get more challenging……
Do you have a repertoire of strategies to use while reading, note-taking, studying and taking tests?
At the TASC, students receive:
Free assistance in specific courses and/or with general success strategies.
All in an informal, student-centered environment.
What are you waiting for?
To achieve optimal success, attend early in your academic semester and attend often! Stop by TASC (MC 233) or simply call to see how the motivated team of peer tutors can help you take your grades from "OK" to "A".