Testing Postponed Until Further Notice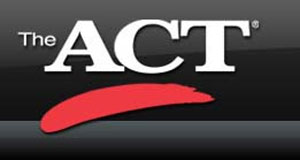 The Institutional ACT (I-ACT) is administered to incoming Cleveland State University students only. Students must submit an application for admission to the university before registering for the I-ACT.
To register for the I-ACT, download and complete the registration form. Please mail this form with a $55.00 check or money order to
Cleveland State University Testing Services
2121 Euclid Avenue
Rhodes Tower West #215
Cleveland, OH
44115-2214
You may also register in person at Testing Services, Rhodes West #215. Registration materials must be received by 4:00pm on the Wednesday prior to the day of the exam. 
On exam day, please arrive by 8:20am and expect to finish at approximately 12:30pm. No late arrivals, early departures, or visitors are permitted.
Please bring the following items to the exam:
A photo ID such as a driver's license, passport, or state identification card. Your confirmation ticket is not identification. You will not be admitted to test without a valid ID.
Your receipt and confirmation ticket
A non-programmable calculator
No. 2 pencils and a good eraser
A watch to pace yourself
A light snack to consume during break
The following items are NOT allowed in the testing room:
Cell phones and electronic devices other than an approved calculator. If an examinee has a cell phone during any of the timed test sections, he or she will be dismissed from the exam, all fees will be forfeited and scores will be cancelled.
Food or drink, including water
Tobacco in any form
Hats or caps (any kind)
Books, notes, or scratch paper
Writing instruments other than pencils