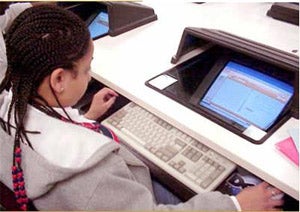 Placement testing is the first step required of most new students and those transfer students who have not successfully completed college level English or math courses. In order to enroll in any English or math course, the placement test process must be completed prior to registration. The English and math placement tests are intended to assess students' level of proficiency in the written use of English as well as students' mathematical competency in these areas. The objective of placement testing is to place a student into English composition and mathematics courses that commensurate with the student's level of competency. Students are required to register for the course level in which they are placed. In some cases, further testing may be required.
The Placement Testing office is located in:
Rhodes Tower West, Room 289 (RW 289)
Testing is Available:
Monday-Friday 9:00 am-5:00 pm
Please note that the last test is administered two hours before
the office closes to allow for completion of tests.
*Beginning November 3, 2014 all placement tests will be administered by appointment only. Please call the Placement Testing Center at 216-687-2566 to schedule an appointment.