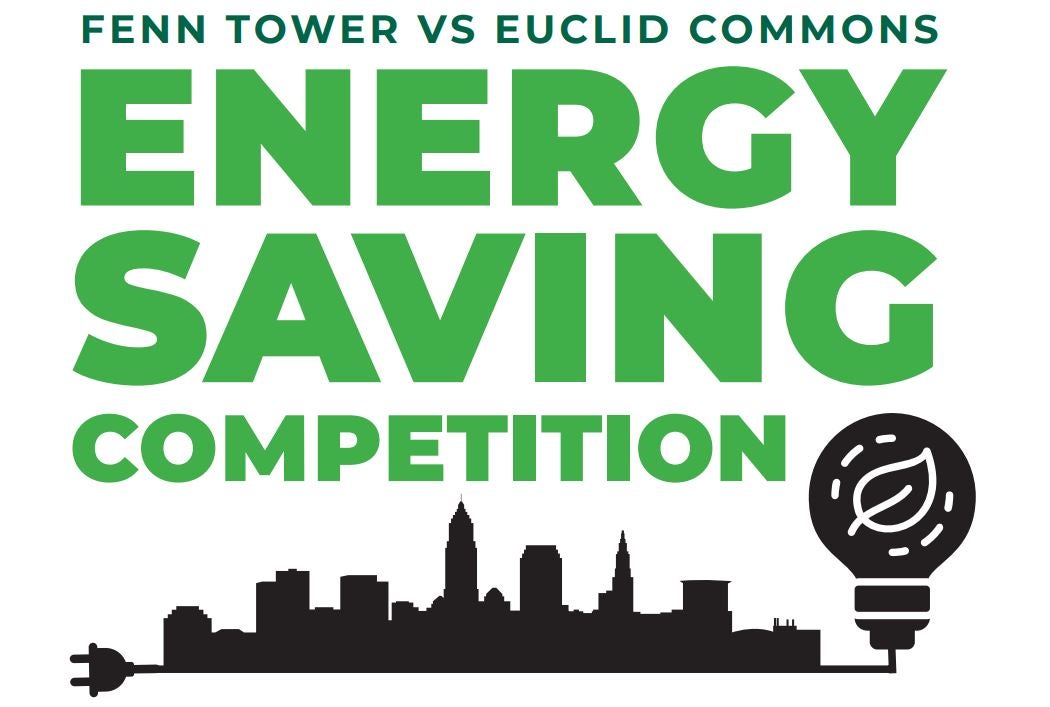 CSU Students are in Energy Saving Mode!
Throughout the month of October, residents in Fenn Tower and Euclid Commons will compete to see who can achieve the greatest reduction in energy consumption.
How to participate: 
As a Euclid Commons or Fenn Tower resident, your building will compete as a team. However, your individual role is crucial to help your dorm win!
Apply energy saving practices in your daily life and building each week
Share how you're living Viking Green on our Instagram page
Complete the Dorm Energy Survey (optional – sent by email on October 1st)
The calculations:
Each building's performance will be analyzed against its own previous year's kilowatt hour consumption data.
Each building's energy consumption and progress results will be posted at the end of each week on the Weekly Results page. 
Energy saving resources:
Energy saving tips for CSU residents
Green Move-In Guide (pdf)
Holiday/Weekend Energy Saving Checklist (pdf)
CSU Energy and Emissions webpage 
Let's celebrate Campus Sustainability Month and Energy Awareness Month with energy savings!