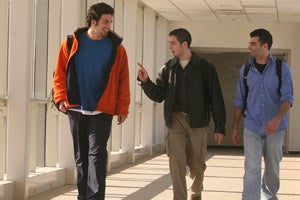 What is it?
Commuter Cash is an incentive program for commuter students that awards points for attending designated campus events and being involved in the campus community. Commuter Cash can be traded in for prizes at the Commuter Cash Auction at the end of each semester.
 Am I actually getting "cash"?
No money is exchanged. The Commuter Assistants keep track of your points on a spreadsheet in the Department of Student Life. Make sure you bring your Viking ID to the events and check in to receive your points.
What prizes will be auctioned off?
There will be an assortment of prizes at the auction so that regardless of how many points you've earned, you will have an opportunity to bid on prizes. Large prizes could include tickets to local sporting events, Playhouse Square tickets, $100+ Giftcards, Parking Passes, GPS units etc. Smaller prizes could include movie tickets, CSU gear, $25+ Giftcards, etc.
How long are points valid?
Your Commuter Cash is valid for one academic year. You must attend one of the two auctions to redeem your points.
How do I know what events/activities will have Commuter Cash?
The Commuter Assistants will create a list of events at the beginning of each semester where Commuter Cash will be distributed.  If any events are added throughout the semester, advertisement will reflect the opportunity to earn Commuter Cash.
How do I earn Commuter Cash?
By attending events and signing in at events hosted by Vikescommute, part of the Department of Student Life.