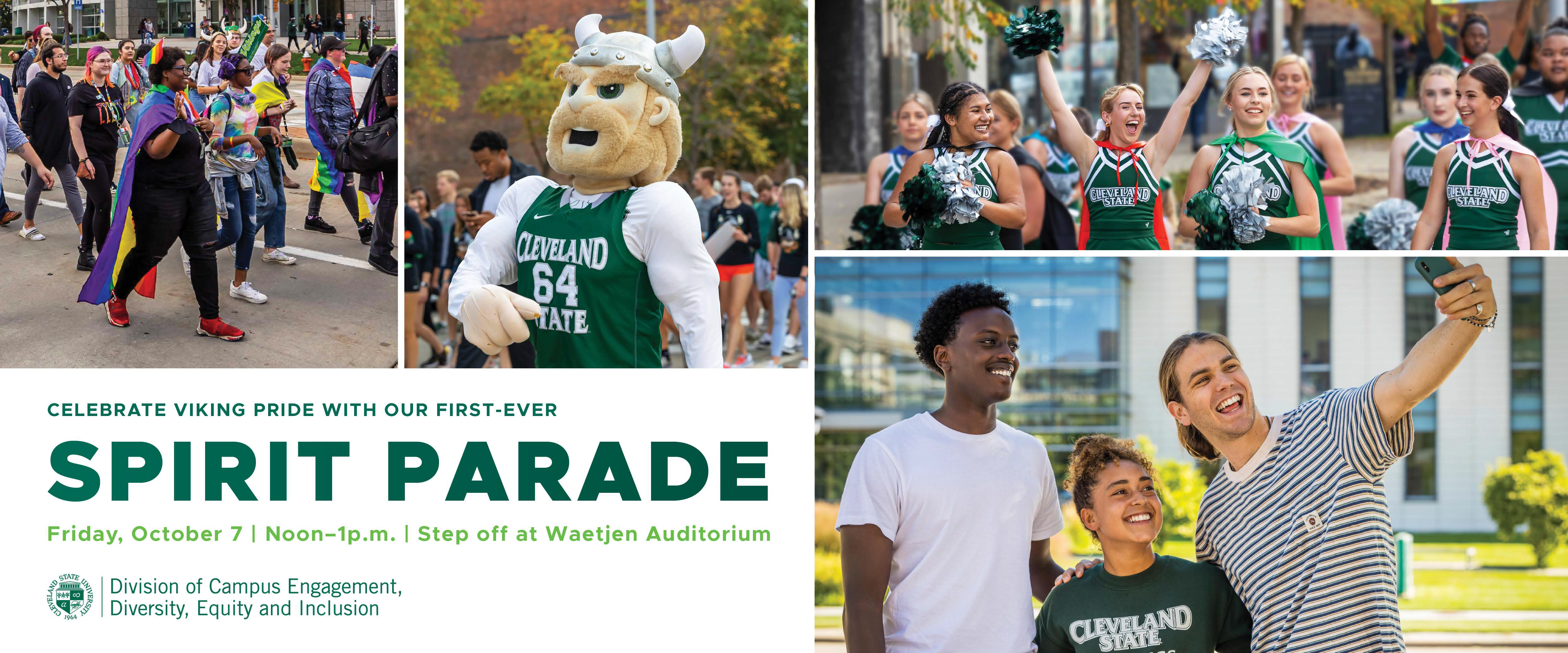 We're celebrating Viking Pride this year during our first-ever Spirit Parade hosted by the Division of Campus Engagement, Diversity, Equity and Inclusion! The parade kicks off at noon on the Music Bulding (MU) Lawn and travels around campus featuring music and participation from campus organizations, student-athletes and more.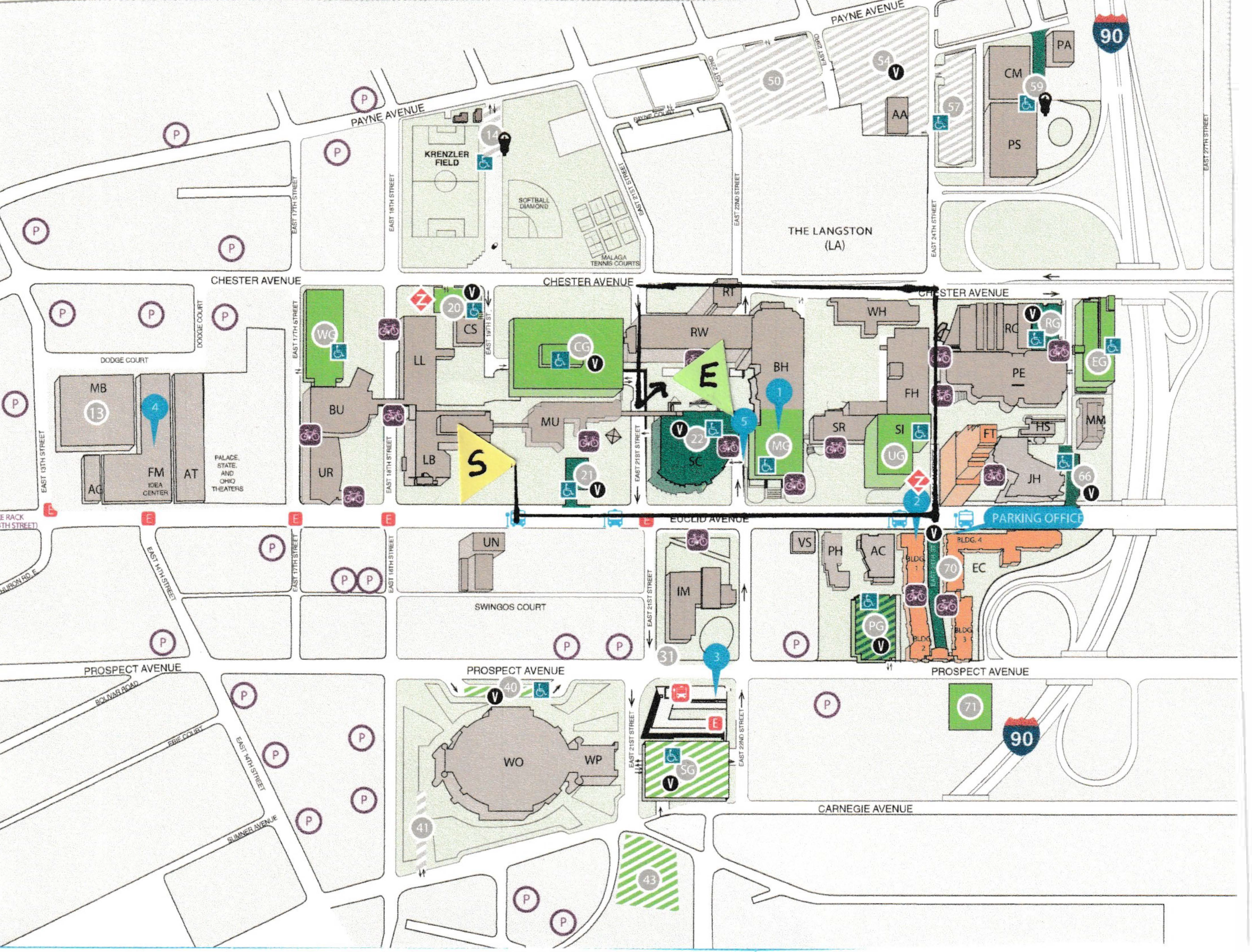 The parade will begin at 12:00pm on the Music Building (MU) Lawn and conclude at the Student Center Plaza. 
Start (S) - Front of Waetjen Auditorium
Proceed down walkway to E. 21st and Euclid Avenue
Cross E. 21st and proceed down Euclid Ave.
North (turn left) on E. 24th (Fenn Tower) toward Chester Ave
West (turn left) on Chester Ave. toward E. 22nd
South (turn left) on E. 22nd toward Euclid Ave.
Proceed up the ramp to the Student Center Plaza (E)
In the event there is inclement weather, the parade will move to the Inner Link.  The parade will start at Waetjen Auditorium and conclude at the Student Center Atrium (1st Floor).  NOTE: The University will make a determination on or before 10:00am to confirm whether the parade is on the sidewalk or indoors due to weather.
This is a sidewalk parade. Please be sure to remain on the sidewalk at all times as regular traffic will commence during the parade

Participants should monitor their health and take breaks as needed. 
Please do not throw any objects at parade participants or attendees (save all giveaway items for the picnic following the parade located in the Student Center Plaza)
Derogatory language, violent threats or acts, sexual innuendos, etc. are not permitted. This is an opportunity to demonstrate our positive Viking spirit and pride for our campus
Participants are not allowed to throw items i.e. candy, t-shirts, water bottles, beads, swag, etc. during the parade.  Please refrain from bringing items that include glass, glitter, feathers, etc.  NOTE: This a sidewalk parade; therefore, we do not want to place any undue hardship on our CSU Facility and Maintenance staff who would have to clean up any messes left from the parade. 
No motorized vehicles i.e. scooters, bikes, cars, trucks, skateboards, minicars etc. are allowed in the parade unless as an approved mobility aid device
Any signage used during the parade should be discarded or stored in vehicles following the parade.  All signage is expected to be civil and respectful.
If a participant is found to violate any of the aforementioned items, they can be held responsible according to CSU policies and local/state/federal laws. 
Alcohol, drugs, and weapons are not permitted on campus; therefore, do not bring these items to the parade. 
At the conclusion of the parade, please join President Bloomberg and her guests at the Investiture Cookout at Student Center Plaza.