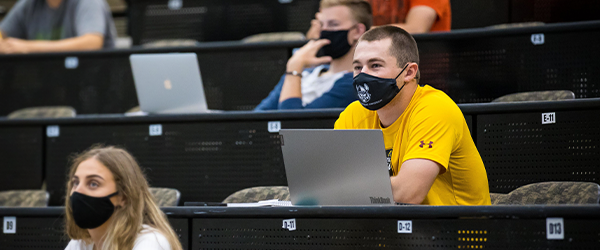 ​​​​​​​​​​​​​​
What to Expect
Prioritized testing of symptomatic students and known close contacts on campus through Health & Wellness
Contact tracing for on-campus cases through a tracing team in coordination with the Cleveland Department of Public Health ​​​​​​​
Testing
The Health & Wellness Center will provide testing for symptomatic students on campus and for asymptomatic students who are known close contacts of a COVID-19 case. Priority for testing will be students who have health coverage through CSU and those who are uninsured (priorities will be reassessed based on available testing resources).
All others, including faculty and staff on campus, should contact their health care provider or other testing resource (such as a pharmacy providing testing, or a local public health agency) for assessment and testing. While awaiting COVID-19 test results, students, faculty and staff should self-quarantine and avoid close contact with others.
Contact Tracing
Contact tracing among the CSU campus community will be done by a university contact tracing team, which will coordinate with the Cleveland Department of Public Health for contacts who are not a student, faculty or staff member. All members of the CSU community should respond promptly to communications from the university's contact tracing team.