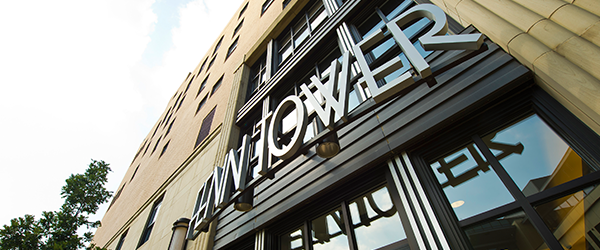 ​​​​​​​
What to Expect
Each student gets a private bedroom
Common areas reconfigured to allow for proper physical distancing
All safety requirements apply while in the dorms
Residents sign a social contract committing to safe behaviors
Living On-Campus
Residence halls have been reconfigured to allow each student to have a private bedroom. Common areas have also been reconfigured to assure physical distancing. To maintain physical distancing, seating and other furniture should not be moved or rearranged. Areas where physical distancing is not possible will be restricted or closed.
All safety requirements, including wearing masks, maintaining physical distancing and other measures apply while in the residence halls. Students living in the residence halls will be required to sign a separate social contract committing to safe behaviors when in the residence halls. ​​​​​​​
Move In
CSU residence halls Euclid Commons and Fenn Tower will reopen on Saturday, January 9. In order to keep fellow residents healthy, students will need to take a free, rapid COVID-19 test prior to entering the residence halls. Tests can be scheduled online through CSU Health & Wellness' My Vike Chart portal.
Look for an email from Residence Life (sent to your CSU email address) with on-campus re-entry and move in instructions.
Meal Plans
For more information on dining and meal plans at CSU, visit dineoncampus.com/csu.​​​​​​​
Surveillance Testing
At Cleveland State, we are committed to doing all we can to protect health and safety during this pandemic. A critical element of our efforts is surveillance testing. Right now, all athletes and any students who live in residential housing on campus must participate in regular COVID-19 surveillance testing. Athlete testing will be in accordance with league and NCAA requirements. We will do regular random testing of residence hall students, irrespective of their exposure history or symptoms. Residence hall students will receive an email when selected for testing with directions and guidance for that test. Testing is mandatory for any students desiring to live in the residence halls.​​​​​​​
This semester, we are actively engaged in activities to expand testing to other groups who are part of the CSU community. We will keep you apprised as those plans develop. For more information on surveillance testing, please click here.