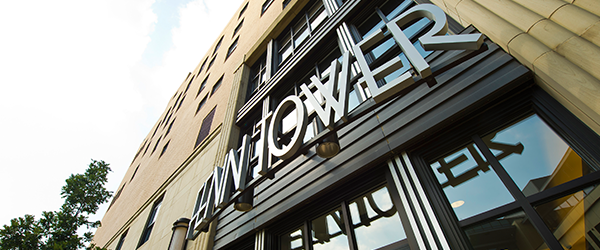 ​​​​​​​
What to Expect
Each student gets a private bedroom
Common areas reconfigured to allow for proper physical distancing
All safety requirements apply while in the dorms
Residents sign a social contract committing to safe behaviors
Living On-Campus
Residence halls have been reconfigured to allow each student to have a private bedroom. Common areas have also been reconfigured to assure physical distancing. To maintain physical distancing, seating and other furniture should not be moved or rearranged. Areas where physical distancing is not possible will be restricted or closed.
All safety requirements, including wearing masks, maintaining physical distancing and other measures apply while in the residence halls. Students living in the residence halls will be required to sign a separate social contract committing to safe behaviors when in the residence halls.
Fall move-ins will be scheduled over a 4-day period (instead of the usual 2 days) and students will receive more information on how move-ins will be handled directly from Residence Life.
Meal Plans
For more information on dining and meal plans at CSU, visit dineoncampus.com/csu.
Survelliance Testing
Cleveland State University is working to expand COVID testing efforts as they are an important component of maintaining a safe and healthy campus. To help in this endeavor, students living in university-managed housing will need to complete a COVID-19 test at random intervals. Similar surveillance testing is occurring at many campuses nationwide.
In an effort to keep the residential community safe, we will immediately begin surveillance testing of residents. Residence Hall residents will be selected randomly and tested for COVID-19, regardless of whether they have a known exposure or are showing symptoms of COVID-19. We anticipate every resident will be tested at least once at some point this semester.
All Residence Hall residents will be broken into smaller groups for testing and will receive an email when it is their turn to test during this semester.
For more information on survelliance testing, please click here.