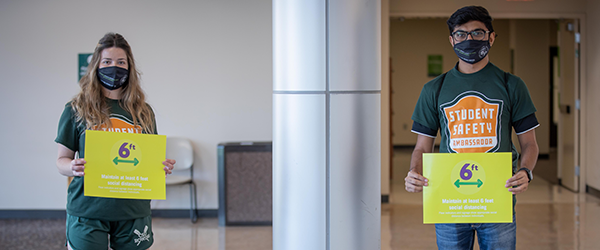 ​​​​​​​
What to Expect
Masks required on campus at all times
Physical distancing enforced throughout campus
Everyone will complete a daily health assessment
Students, faculty and staff commit to safe behavior through a social contract
To help ensure the health and safety of our entire campus community, a range of personal and community safety measures will be in place for Spring Semester.​​​​​​​
Facial Coverings


​​​​​​​


​​​​​​​
Masks are required for all students, faculty and staff, as well as visitors, at all times on campus, both indoors and outside, except when alone in a private office or other private space. (Masks are also currently a requirement of both the City of Cleveland and Cuyahoga County when in public.) A supply of reusable cloth masks will be provided to all members of the campus community. Masks will also be available for purchase in the bookstore and through vending machines in select locations. To facilitate classroom teaching, face shields will be available to faculty upon request. Individuals unable to safely wear or remove a mask should contact the Office of Disability Services for an accommodation. To see the university's detailed face-covering protocol, click here.
Physical Distancing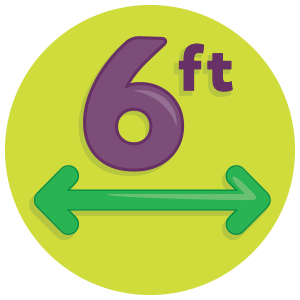 Physical distancing – maintaining at least six feet distance between yourself and those around you – will be enforced on campus and in all CSU buildings and classrooms. Areas where physical distancing is not possible will be restricted or closed. Floor markers and other signage have been installed to aid in maintaining safe distancing. Details of the university's physical distancing protocol can be read here.
​​​​​​​Daily Health Self-Assessment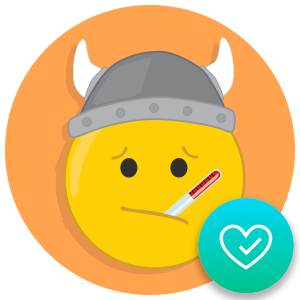 ​​​​​​​
All students, faculty and staff, as well as visitors, coming to campus will be required to pass a daily health self-assessment, including a temperature check, prior to arriving. Students with only remote courses and faculty and staff working remotely do not need to complete the self-assessment. Information on downloading and using the Working Well app is available below.​​​​​​​
Through the Working Well mobile app, individuals will answer a short series of questions to complete the assessment. Anyone who does not pass the health assessment must stay home or in their residence hall room and should seek medical attention; do not come to campus.
Working Well app information:
Go to your mobile app store (Apple or Google Play) and download Working Well or text Work Well to 313131 (data rates may apply)
Enter CSUCLE
Create your profile (have your CSU ID number handy!)
Take the assessment daily
Based on your answers you'll be provided instructions to come to campus or stay home
Make it easy! Set up a daily reminder in the Working Well app. 
To log in to the Working Well app and complete your daily health assessment online visit https://workingwell.castlighthealth.com. Enter the code CSUCLE to register. Please use Chrome to access this site. 
To further reinforce a commitment to safety, students, faculty and staff who will be on campus will be required to read and sign a social contract at the beginning of the semester, pledging to follow university health and safety guidelines and to practice safe behaviors.​​​​​​​