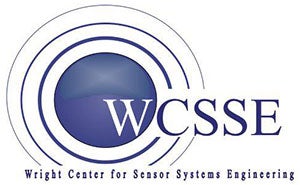 Sensors measure temperature, pressure, contaminants in water and oil, many things. But there are opportunities to make sensors that measure new things, or measure them better, so that machinery, cars and our bodies run better and longer. To do this, we need new types of sensors to measure new parameters and do so in a smaller, less expensive or more robust package. And we need new sensor systems – new ways to communicate, validate and interpret sensor data.
Better sensors and sensor systems will improve the products for which Ohio is well known – automotive, aerospace, biomedical, agriculture and food processing – and emerging markets such as advanced energy and advanced materials. And, northeast Ohio has significant business presence and world-class research and development capabilities in Instruments, Controls and Electronics. This provides critical enabling capabilities for development and commercialization of sensor and sensor systems technologies.
The Wright Center for Sensor Systems Engineering (WCSSE) addresses the opportunity to improve Ohio products using Ohio business and university resources. WCSSE was established by a $24 million grant from Ohio's Third Frontier Program to Cleveland State University to develop and commercialize sensor and sensor systems technologies.
The Third Frontier Program expands Ohio's high-tech research capabilities to accelerate the pace of technology commercialization within Ohio. Focused investments seek to sustain the development of new, innovative products by addressing technical and cost barriers hindering market adoption. The Ohio Third Frontier Program has a significant and sustained role in building on the state's strengths in technology and innovation to create high-wage jobs, new growth companies, and globally competitive products.
The WCSSE mission is to facilitate growth of the resources that develop, commercialize and apply sensors and sensor systems. The goal is to achieve national visibility of clusters of sensor-related capabilities – R&D people and facilities in university and corporate settings, specialized development, manufacturing and testing facilities, and application capabilities that include companion products and services. The WCSSE vision is that Ohio is the "go-to" place for sensor and sensor systems technologies – research, development, commercialization, and application.