Bundles  ||  Massage  ||  Personal Training  || Fit At Home || Workshops
---

Expand Your Health and Wellness Regimen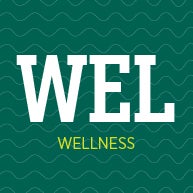 Like fitness, wellness is an active process of becoming aware of and making choices toward a healthy and fulfilling life. Our Wellness programs and services offer various ways to assist you in achieving your full potential. With personal training and massage therapy, we have all the primary bases covered to help you achieve your health and wellness goals for a healthier YOU!
 
About Wellness @ the Rec Center
Fitness Assessments: Need a starting point for a new fitness routine? Track your progress periodically to keep you on the path to success.
Personal Training: Work one-on-one with a certified personal trainer to help hold you accountable and achieve the results you want so badly! Have a friend or four? Consider small group training where you and your group will meet for private sessions with a personal trainer.
Massage Therapy: Our Licensed Massage Therapists offer 30- and 60-minute sessions to help you not only relax and de-stress but also aid in recovery from the daily strain you place on your body.
Wellness Bundles: Our Wellness Bundles are designed with you in mind to help you reach a variety of goals and save a little money while you do it - try one out today!