Stay Active and Connected Socially While Distancing Physically
Even though the CSU Rec Center facilities are closed right now, you can still be active and healthy with us at home! We have lots of offerings and resources to keep your body moving and your mind operating in tip-top shape (with more on the way!). Explore below and check back regularly as we continue to roll out more things to add to your at-home arsenal!
---
• MENU •
At-Home Workouts • Games & Puzzles • LIVE Virtual Fitness Classes • Challenges!
Bonus Resources • ESport Leagues • From the CSU Rec Blog • Mindful Moments 
Shine Well • RecRewards at Home • Wellness Presenations • Virtual Personal Training
Isolation Nation Virtual 5K
---

Workout At Home with the CSU Rec! Video Series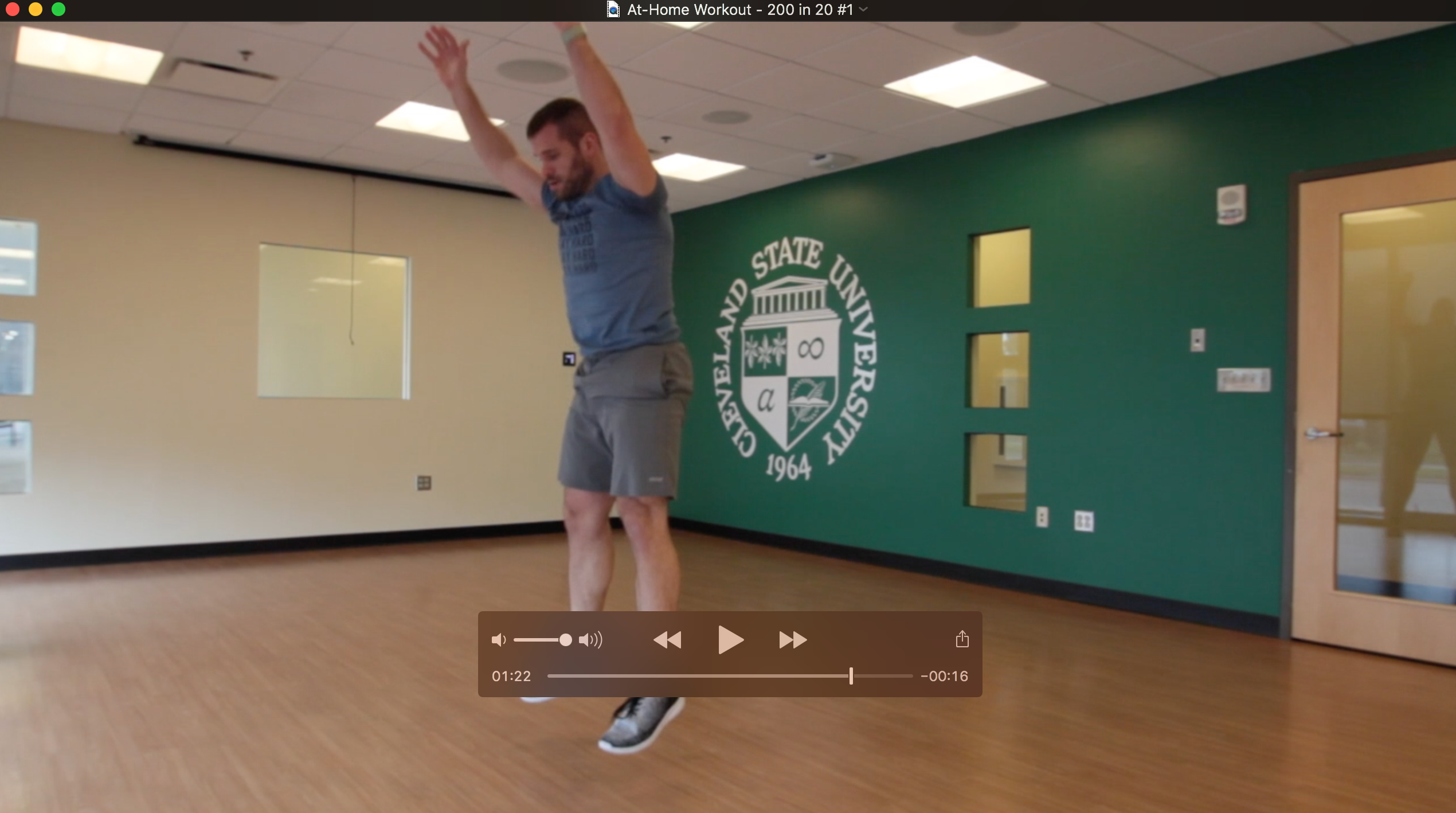 Posted daily 2–3/week
We've launchied a series of at-home workouts you can do right from your living room! We walk your through each exercise in the workout, providing form cues and modifications, making it easy for anyone to follow along, no matter the fitness levels. Videos are posted daily on our Facebook and Instagram pages (links below). Full workout and exercise descriptions can be found on our CSU Rec mobile app (Apple | Android)
Virtual Wellness Presentations!
Managing Stress During Change
Available Wednesday, April 8th, 2020 @ 1pm via IGTV
Change can be difficult as we have to adjust to something new, especially when it's unexpected. However, change doesn't always have to come with stress! Join Kristen Soinski, Graduate Supervisor of Fitness & Wellness from the CSU Rec for a presentation about managing stress and pick-up some tips and tricks to build resiliency and lower stress during times of change.
 
Guided Meditation
Available Friday, April 10th, 2020 @ 8am via IGTV
Take 10-15 minutes out of your day to focus on mindfulness and peace. Sinead will lead you through a guided meditation to center yourself and help relieve stress. 
 
Exercise Snacks: Sneaking in Movement to Combat Excessive Sitting
MISSED THE LIVE PRESENTATION? No problem! You can view it on Facebook!
On Monday, March 30th, Melissa Albers, Assistant Director of Fitness and Aquatics for the CSU Rec Center, hosted a LIVE presentation to discuss the concept of "exercise snacks" and the importance of incorporating movement or exercise snack breaks in our stay-at-home lives, sharing tips, tricks, and sample movements you can do from your home.
 
LIVE Group Fitness Classes!
Beginning March 25, 2020
We're taking group fitness into the virtual realm and offering a variety of live fitness classes! Join the CSU Rec fitness instructors you know and love and get your sweat on! Our full virtual fitness class schedule starts Monday, March 30 - check it out below! All classes will be FREE and take place via Zoom video conference. Click on the name of each class to access to the virtual Zoom "studio" at the time of each class.
Keep Your Mind Healthy, Too!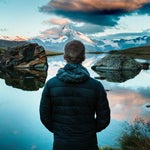 It's important to take care of your mental well-being as much as your physical health. Below you can browse a growing compilation of helpful articles, activities and information from the CSU Rec Blog and other resources to help you take care of your mental health and make mindfulness a regular part of your daily life. Exercise your mind as much as you exercise your body. 
Mindful Moments:
Breath & Rain. Taking as little as 30 seconds–1 minute to simply breathe and clear your mind can help ease stress and anxiety. Use this short video to guide you through a few moments of mindfulness relax your mind a bit. Quiet your thoughts, close your eyes, and focus on a few deep breaths. See the video here...
 
Challenges!
Furry Friends Challenge
Did you know that pets can increase opportunities to exercise, get outside, and socialize? Regular walking or playing with pets can even decrease blood pressure, cholesterol, and triglyceride levels. Our furry friends can also help manage loneliness and depression by giving us companionship. Studies have even shown that the bond between people and their pets can lower stress and bring happiness to their owners. Have a work-from-home co-worker or a remote learning furry friend? Tag @clestaterec in a social media post or story and let's see those animals!
Take a Walk Tuesdays
Whether you walk to get in your steps, use it to clear your mind, or just to get some fresh air and sunshine, GET OUTSIDE and move! During this crazy time – or anytime you're feeling stressed, overwhelmed or cooped-up – it's important to schedule time for physical activity. It doesn't have to be long either! A short walk around your neighborhood or a nearby park will do the trick. And feel free to snap a picture of the landscape, a flower or animal you see, or just yourself outside in the sun, and tag @clestaterec in your social post or story!
 
Games & Puzzles
Find the Difference Puzzles
Can you find all 5 difference between the two images?
   4/1/20 Puzzle  |  Answer 
Guess the Image Puzzles
Can figure out what the distorted image is?
   3/30/20 Puzzle  |  Answer 
 
From the CSU Rec Blog:
ESports Leagues! 
Are video games one of the ways you're spending time at home? Connect with other gamers virtually and join our ESports Leagues! We've put together an NBA 2K league and a Madden league. Each league will have a division for both XBox & PlayStation players.
The leagues are FREE & have no limit to the amount of teams that are able to sign up. Both leagues are run by ladder play, which means that you, as the player, are responsible for challenging your opponents and reporting your scores. (Please Note: each league page has instructions for how to challenge & accept challenges from players. Be sure to follow these instructions or you will be unable to report your scores after a match.) 
Isolation Nation Virtual 5K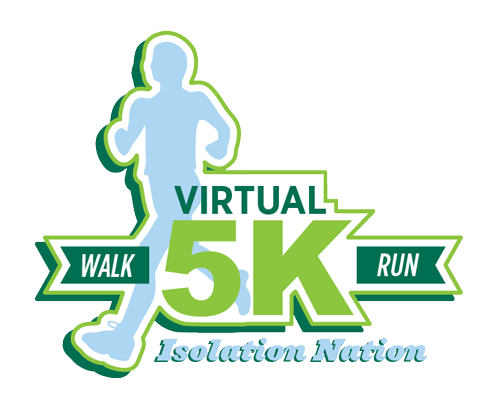 Run, walk, or jog to the finish line – just maintain at least 6 feet from your fellow racers! The Isolation Nation Virtual 5K is a fun way to be active and competitive from your own home or neighborhood. Complete a 5k wherever you like – outside or inside – any time on race day and track your time. Then, simply submit your completion time and see where you rank - that's it!
RACE DAY: Saturday, April 25th
Visit the Isolation Nation webpage to learn more!
Participation in this event is free, but we encourage you to visit the Greater Cleveland Food Bank's website and donate to those in need during these trying times. Tie on your running (or walking) shoes, and get ready for race day!
 
Virtual Personal Training
Looking to continue your specialized one-on-on fitness training? We're now offering virtual personal training to our current client base. These sessions are just like in-person sessions, with a trainer guiding, motivating, and holding you accountable through the entire workout. Virtual sessions are done over FaceTime, Skype, Zoom, or whatever platform works best for you and your trainer.
Interested in getting started with virtual personal training but not a current client? Reach out to Melissa Albers at m.a.albers@csuohio.edu for more information and to reserve a spot!
 
Shine Your Brightest with Shine Well!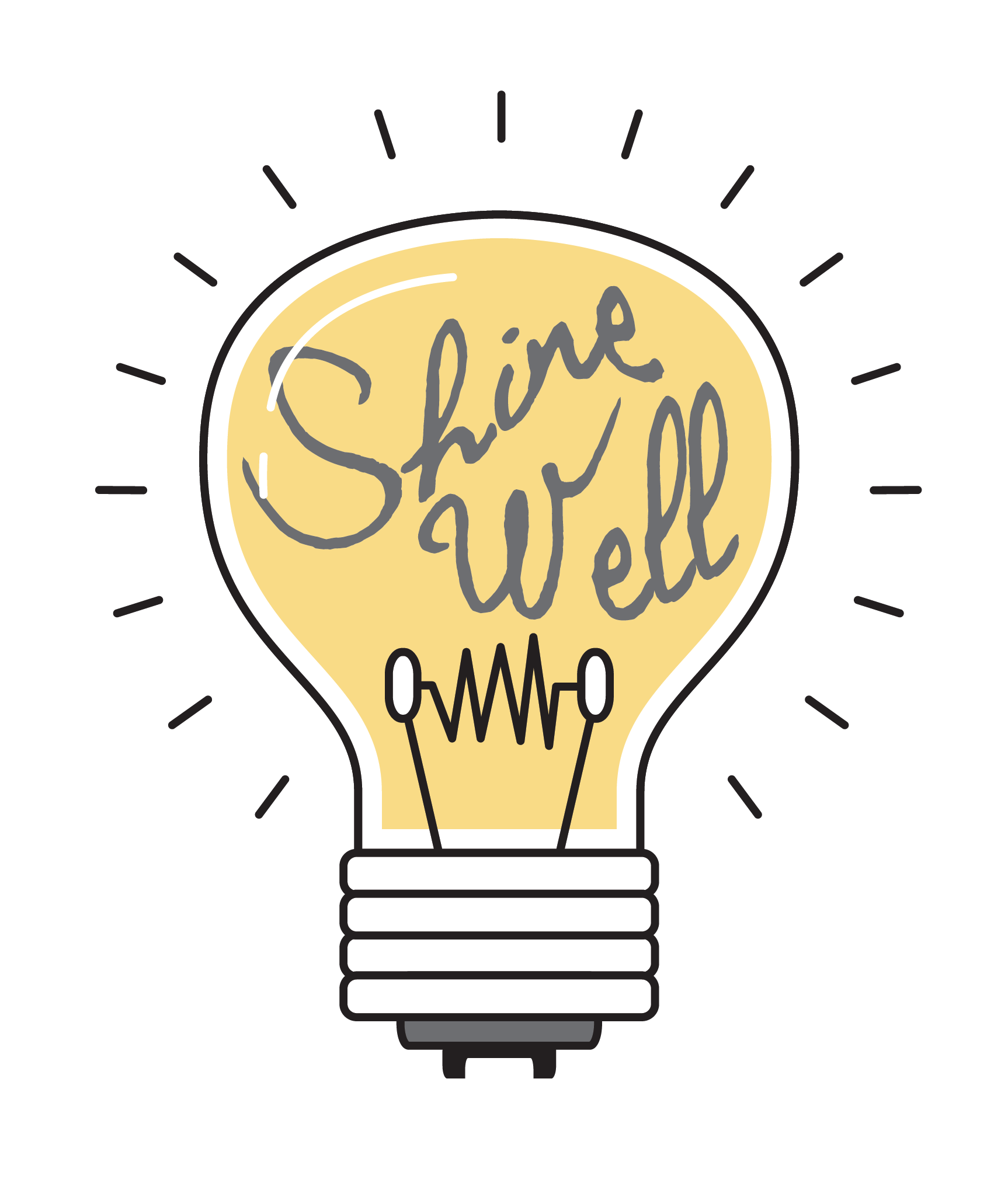 Achieving optimal health for yourself is a continuous journey, and we're here to help light the way! Our wellness initiative, Shine Well, will help you explore the many facets of wellness and find ways to incorporate them into your life. Explore each web page to learn more about the dimensions of wellness, the benefits of each, and start crafting a more well-rounded wellness lifestyle.
You can also find some tools to help you set health and wellness goals, and a daily planning worksheet to create your own customized plan to integrate all aspects of wellness into your life. Plug in to your well-being and shine your brightest! Start exploring...
 
Earn RecRewards Points from Home!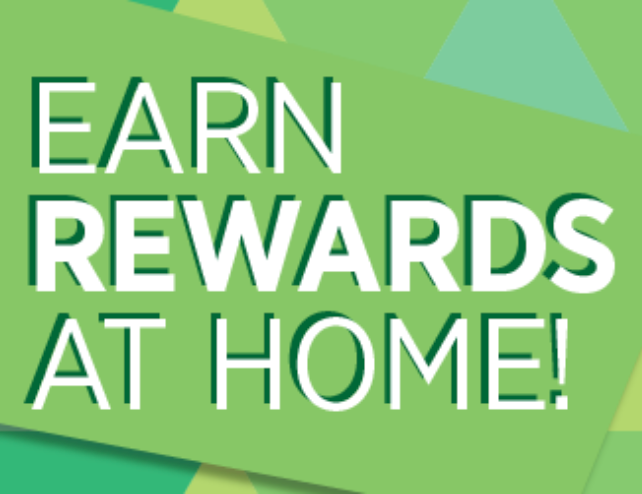 We want to continue rewarding our loyal patrons for staying active and healthy while being safe at home during these uncertain times. You can "check-in" daily to earn 10 points/day, PLUS earn 25 bonus points each for completing different healthy actions! Simply do the actions, follow the link to submit the self-reporting form of your completed actions, and you're all set! And be on the look-out for new actions to be added to continue being rewarded over the next few weeks! Learn more...
 
Bonus Resources Courtesy of the CSU Rec!
We have a lot of fantastic partners in the health and fitness industry. Many are doing their part to help ease the stress and challenges we're all currently managing, offering resources and paid services for FREE during the COVID-19 crisis. We're sharing some of these great offerings below to help you stay active and healthy!
---
Please consult your physician or healthcare professional before starting this or any fitness program.  By performing these exercises, you are performing them at your own risk.  If you should feel any pain or discomfort at any time during this workout stop immediately and contact your health professional.