Rock the Rec  ||  Homecoming 5K  ||  Viking Fit Fair  ||  WellFest  ||  Viking Quest
---

Put Your Body to the Test with Viking Fit Fair!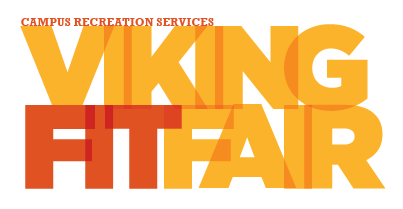 Our FREE Viking Fit Fair event is back again with the same comprehensive approach to finding your current fitness levels you've come to know! Through a series of 6 different exercise tests at 6 different stations, you will find out where your fitness levels and metabolism currently are and learn about changes you can make for improvement. And you can challenge yourself and your friends in our pull-up and bench press contests!
After the tests, you'll meet with our certified personal trainers for a FREE analysis of your results and earn a FREE chair massage! PLUS, you can win some great prizes such as chiptole gifts cards, massage and nutrition sessions and other cool prizes!!
No pre-registration necessary, just come to the Rec Center to take part. For questions, contact Melissa Albers at 216-802-3256 or m.a.albers@csuohio.edu.
When: Wednesday, November 14th, 2018; 11am-1pm
Where: CSU Rec Center (E. 24th St. and Chester Ave.)
Who: Anyone with a valid CSU Rec membership!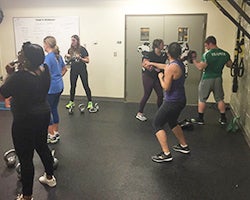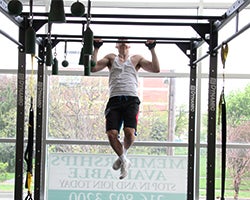 About the Exercise Tests and Stations
1. PAR-Q, blood pressure, resting heart rate, BIA body fat %, BMI
This series of basic checks and tests will provide you with some of the fundamental information that is essential for establishing a solid fitness base on which to build upon.
2. Optional Advanced Fitness Tests
Dive deeper into your fitness levels and focus more specifically with more in-depth tests like Metabolic Rate and YMCA Cycle VO2 tests. More details to come!
3. Partial Curl-Up and Flexibility Tests
Test your core strength and the limits of your flexibility at this station.
4. Squat Challenge
See how much weight you can squat and test the strength of the largest muscles in your body - your legs!
5. Pull-Up Challenge
You love to hate them (or hate to love them), but give this pull-up challenge your best shot - you may even win a prize for your effort!
6. T-Test & Broad Jump Tests
One way to guage athleticism is to know how fast and agile you are and that's exactly what the T-Test will tell you, while the Broad Jump test will guage your explosive power!
7. Chair Massages
Reward yourself for completing all the tests and stations at Viking Fit Fair with a free chair massage by our licensed massage therapists!