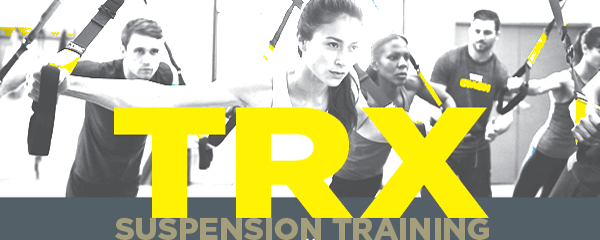 Utilizing only the TRX® suspension trainers and Rip Trainer®, you'll experience a wide variety of bodyweight exercises that will leave you feeling stronger each week. TRX® uses gravity and your bodyweight to get an exceptional workout, and improve your health and daily living.  Each session is just 3 weeks, so they're easy to fit into any schedule!  
Program Details
This timed circuit style class will be primarily TRX based with added feature; the Rip Trainer! These high intensity movements will leave you out of breath, but wanting more each week. We welcome all ability levels to join as every exercise can be tailored to your needs.
Session Dates
3-week sessions also make this program convenient for your schedule - sign up for one session or all three!
Session 1: 1/28-2/14
Session 2: 2/18-3/7
Session 3: 3/11-3/28
 
Try a FREE TRX HIIT + Core class during our Premium Fitness Demo Weeks (January 14-25th) and receive a coupon for 10% off your registration!
Class Schedule
Tuesdays:  5:15-6pm
Thursdays: 5:15-6pm
Fees
H.I.I.T.: CSU Students: $30  |  Members: $40  |  Non-members: $50