Rock the Rec  ||  Homecoming 5K  ||  Viking Fit Fair  ||  WellFest  ||  Viking Quest
---

Don't Miss Our Biggest Event of the Fall!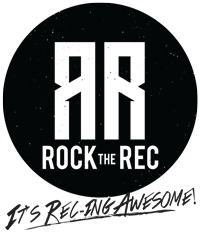 Rock The Rec is our BIGGEST event of the year! It's an interactive, over-the-top event that invites students and community members to participate at the Recreation Center in a totally fun and unique way! Rock The Rec is also a prime feature in the university's Week of Welcome to kick-off the academic year. Some of the features you can see at this awesome event have included: FREE food, FREE t-shirts, a rock wall, bubble soccer, inflatables, games, prizes, FREE demos, giveaways, music and a whole lot more from the CSU Rec Center! Mark you calendar and don't miss it!
When: Thursday, August 31st, 2017
Time: 6-8pm
Where: CSU Recreation Center (E. 24th St. and Chester Ave.)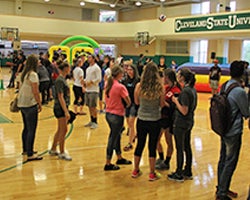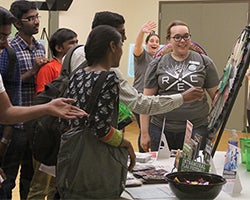 More About This Awesome Event!
The inaugural Rock The Rec event took place in August of 2007, one year after the Cleveland State Recreation Center first opened it's doors. Since then, Rock The Rec has become our most successful flagship event, growing in popularity each year. In fact, last year's event boasted our highest single-day/single event attendance record to date with daily attendance reaching nearly 2,100 people!
Whether you're new to Cleveland State or a veteran viking, This event is a wonderful way to kick off the new year, make some new friends, and see what Campus Recreation Services is all about - while having a lot of fun! There are tons of opportunities to play games, participate on the inflatables throughout the facility, scope out some awesome demos and have a great evening with your friends. You do not want to miss it!
 
Interested in Becoming a Sponsor?
Rock The Rec has continued to grow year after year into our leading event with hundreds of students and community members joining in the fun each year! We have multiple sponsorship packages available to fit any budget and level of involvement. Click here to learn more!