Membership Types  ||  Member Services  ||  Passes  ||  CSU Rec Rewards  ||  FAQ
---

Join Our Elite Recreation Facility!
The CSU Rec Gives You the Biggest Bang for Your Buck!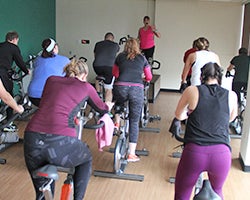 The CSU Rec offers a first-class recreation facility to students, faculty, staff, alumni, and community members. A membership gives you more than just access - we have a huge variety of equipment, classes and programming, and our prices are better than most gyms in the area. For more information, stop by our Pro Shop to speak with one of our Member Services Representatives.
 
Member News & Updates
Updating Credit Card Info  |  7/24/17
Just a friendly reminder for all patrons with member dues withdrawn electronically every month: please remember to update your banking info with us if it changes to avoid a disruption in your membership.