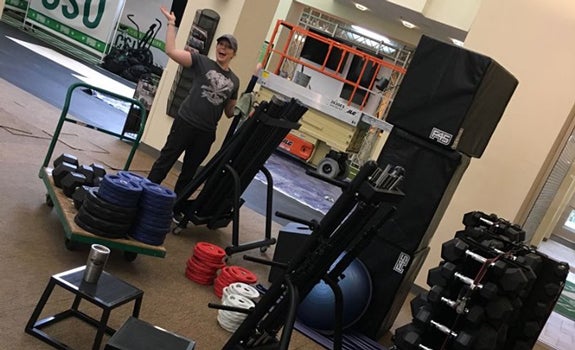 Our annual Maintenance Shutdown typically occurs each year during the week following our spring semester finals at the university in mid-May. During this time, we perform large-scale maintenance and cleaning, installations projects, and improvements to the whole facility. Many of these projects require drying/curing time that require areas and surfaces to be closed off for extended periods of time. This year we completed a huge list of projects during Shutdown, including:
Screening and Resealing Racquetball Courts
Screening and Resealing Studios 112, 227, and 229
Installation of new carpet in main lobby and Pro Shop
Installation of wall graphics and bulletin boards throughout the facility
Painting of green ceilings and lobby wall near Innerlink 
Re-felting pool tables
Professional re-calibrations to exercise machines and equipment
Replacing of various barbells and all hanging exercise mats
Washing of all weight plates, dumbbells and equipment
Cleaning, buffing and touch-up painting of Locker Room lockers
Repairing and re-grouting tile in Locker Rooms
Cleaning and buffing 3rd floor weight room floor
Installation of new spray bottle & valet towel holders
Machine cleaning of Indoor Track
Machine cleaning of Total Body Room and Functional Fitness rubberized flooring
High cleaning throughout facility
Replacing damaged carpet tiles and ceiling tiles
Cleaning carpeting throughout facility
Washing of all mirrors and internal and external windows
Cleaning and touch-up painting of MAC Gym
De-scuffing and cleaning of Racquetball and Squash Courts
Deep cleaning and touch-up painting through facility
Deep cleaning of Locker Rooms and Restrooms
Cleaning of all equipment mats and platforms
Installation of upgrades to iPad displays
Cleaning and re-organization of Pro Shop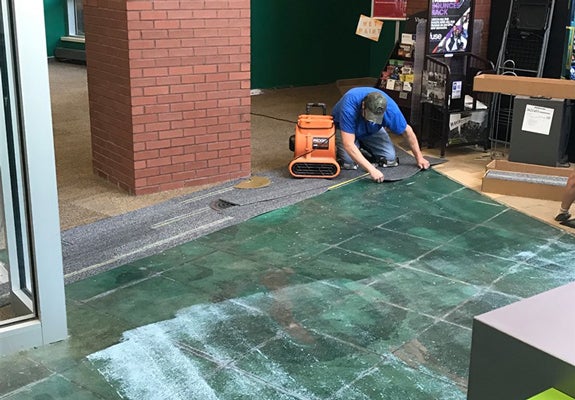 If you've ever found yourself searching for cleaning supplies between sets or after a workout, you're in luck. During Shutdown, we installed a new piece of hardware in an attempt to simplify the process of locating the nearest disinfectant spray bottle and towel. We've recently mounted stainless steel bottle holders throughout the facility on pillars near strength, cardio, and stretching equipment. These will be used in conjunction with a handful of our traditional GymValets that were previously mounted on railings and various pieces of equipment.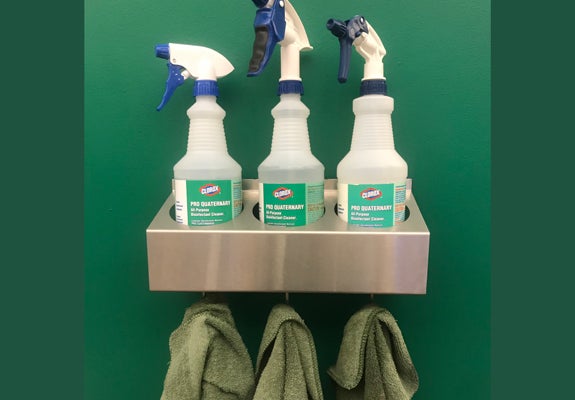 As our annual Maintenance Shutdown for 2019 ends, we'd like to thank our members for their patience during this down time to our facility. We appreciate your understanding while we work to keep our facility the best it can be! To see more photos from the Shutdown, check out our Facebook page. Make sure you stop in soon to see all the improvements we have made at the CSU Rec Center!