Registration  ||  Pricing  ||  Day Camps  ||  Summer Camp  ||  Additional Services
---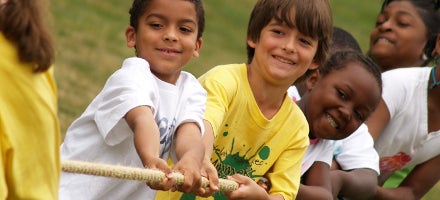 Our day camps and Summer Camp are some of the most affordable around! And with all our specially-developed, themed programming full of sports, games, and activities, your child is guaranteed to have a wonderful time making new friends and staying active over the summer or on those days off school. Plus we offer convenient add-on programs for parents who need to work early or late, so you don't have to worry about rearranging your work schedule! 
Before making your purchase, click here to review our refund policy.
 
Day Camp Rates
*See day camp tab for all available offerings
Affiliate: $30/child
Community: $35/child
 
Spring Break Camp
March 25, 2019 - March 29, 2019
Affiliate: $135/child
Community: $155/child
 
Summer Camp Weekly Rates
June 3, 2019 - August 9, 2019
Note: Registration opens March 4, 2019 
Affiliate: $135 
Community: $155 
Deposit: $40 per week, per child
A deposit of $40 is required at the time of registration to secure your childs spot in our camp program. This $40 is deducted from the above total ($135/$155). The remaining balance once the deposit has been made ($95/$115) is due by the Wednesday prior to the week your child is enrolled- no later than 5pm. Late payents will be subject to a $10 late fee. The deposit is non-refundable and non-transferable.
Please note: we are not part of the state or public assistance voucher program.
Affiliate Rate Eligibility
The legal parent or guardian is a currently enrolled student at Cleveland State University.
The legal parent or guardian is an employee working for CSU.
The legal parent, guardian, or child is a member of the Recreation Center. A member must be a dues paying member for the 4 previous consecutive months or must purchase 4 upcoming consecutive months in full to qualify for the member indicated rate.
 
Community Eligibility
Anybody who is not an affiliate.
Campus International students receive community eligibility unless the parent is affiliated with the university as listed above.