Certifications  ||  Fit Together  ||  Group Fitness  ||  Premium Fitness Programs
---

Check Out These Exciting Programs for More Structured Motivation!
In addition to our jam-packed group fitness schedule, we also offer a variety of premium fitness programs that offer more comprehensive guidance in exercise, nutrition and health to improve your overall wellness. These programs have different focuses for all kind fitness and wellness goals. Check 'em out and join the one that's right for you!
 
TRX® Transformation!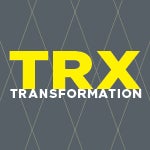 Utilizing only the TRX® suspension trainers and Rip Trainer®, you'll experience a wide variety of bodyweight exercises that will leave you feeling stronger each week. The HIIT + Core Blast format uses gravity and your bodyweight to get an exceptional workout, and improve your health and daily living. And each session is just 3 weeks, so they're easy to fit into any schedule!  Learn more...
 
F45 Training

F45 Training is a 45 minute team training workout that combines elements of high-intensity interval training, circuit training, and functional training.  Classes burn between 500-800 calories and you'll never repeat a workout, which is why F45 Training has become the fastest growing fitness brand in the world.  The workouts are powered by technology while trainers create the experience, proving that innovation plus motivation truly equals results.  Learn more...
 
Pink Gloves Boxing

A female-focused, high-energy boxing class! Pink Gloves Boxing will take your workout to the next level not only physically but mentally too! This class is different from conventional group fitness classes in that it is taught in a small group training setting so you'll get extra one-on-one time with your trainer to work on your boxing form and skills. Learn more...
 
ACE® Group Fitness Instructor Prep Course

This course is designed to give participants the knowledge and understanding necessary to prepare for the ACE® Group Fitness Instructor Certification Exam and become effective group fitness instructors. This course provides in-class theory along with hands-on practical training so you feel confident leading a well balanced and fun group fitness class. Learn more...