A Small Token of Our Thanks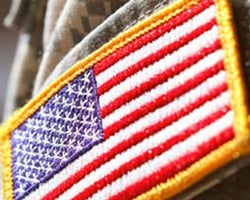 We're proud of our brave men and women who are making the sacrafice to serve our country. It's hard to say 'thank you' but we'd like to try! We offer a special discounted membership to our military men and women, and waive the $50 initiation fee, as well. It's our small token of thanks, but we look forward to serving you as you serve us!
Military Membership*: $30/month + WAIVED Initiation Fee*
Military Membership, Spouse/Partner/Dependent*: $30/month + WAIVED Inititation Fee
*Verfied by showing Military-Issued ID.