---

What Is Masters Swimming?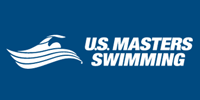 Masters Swimming is for anyone who is a swimmer looking for a coached practice. The pace of swimming does not matter. Masters uses 3 long course lanes for people of all paces to spread out. These practices are good for increasing endurance, working on technique, and meeting others who love to swim. You do not need to be part of U.S. Masters to participate in Masters Swimming at CSU. If you wish to compete in races then you must be a part of U.S. Masters. Click here for more information on U.S. Masters.
Program fees
First Visit: FREE
Students: FREE
Members: $10 per month, unlimited practices
Non-Members: $40 per month, unlimited practices
Single-Visit Drop-In: $10 per visit
Not sure if this program is right for you? Try it out! Contact D?subject=Masters%20Swimming%20at%20CSU">avid Bates for a free one-time, drop-in trial. To register for Masters, please come in to the Pro Shop.
 
O*H*I*O Masters Swim Club
Monday/Wednesday/Friday
6:00a-7:30a
Visit their website HERE.

Cleveland Aquatic Team
Tuesday/Thursday
6:00p-7:30p
Sunday
11:00a-12:30p
Vistit their website HERE.