Bundles  ||  Massage  ||  Personal Training
---

Let the Soothing Touch of Massage Help Restore Your Health.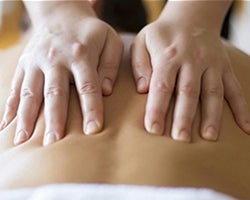 Our massage therapy program is designed to bring you top quality massages at affordable prices. Our friendly and expert staff offers 30, 60, and now 90 minute sessions, with many package options to fit your budget. Let our Licensed Massage Therapists loosen your stiff muscles and help with chronic pain or injuries. Feel the restorative benefits of a relaxing massage.
Relaxation/Swedish Massage
Our Massage Therapists use long smooth strokes, kneading, and circular movements on the superficial layers of muscle to relieve and relax your body and mind. This is a great type of massage for those having never experienced massage before.
Deep Tissue Massage
This type of massage targets the deeper layers of muscle and connective tissue. This type of massage is typically used for chronically tight muscles, repetitive strain, postural problems, or recovery from injury. Therapists use slower strokes or friction techniques.
Sport Massage
This type of massage is specifically designed for the active person involved in physical activity (perfect for the gym goer or weekend warrior!). The focus is on preventing and/or treating injury as well as enhancing athletic performance. A combination of techniques are typically used including strokes that are faster than Swedish massage and facilitated stretching to help improve flexibility and loosen muscles.
Massage Therapy Rates
Before making your purchase, click here to review our refund policy.
Massage type
30-minute
60-minute
90-minute
Relaxation/Swedish

Student: $25
Member: $30
Non-Member: $45

Student: $50
Member: $55
Non-Member: $65
Student: $70
Member: $75
Non-Member: $95
Deep Tissue & Sport
Student: $30
Member: $35


Non-Member: $50

Student: $55
Member: $60


Non-Member: $70

Student: $75
Member: $80
Non-Member: $100

Members-Only Special!
| 60-minute RElaxation/swedish massage | price               |
| --- | --- |
| 3 sessions | $155 |
| 5 sessions | $250 |
How Do I Purchase Massage Services?
You can purchase massage therapy services with cash or credit card at the Pro Shop, or by calling 216.802.3201 (credit card only).

A fitness and wellness staff member will contact you within 2 business days to set up your appointment.
 
Meet Our Certified Massage Therapist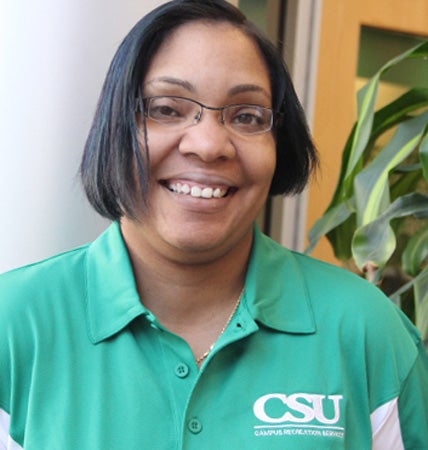 DeeAnna Traylor, LMT
"Let a positive touch lead to more positive living."
Specializes in acute and chronic pain/muscle relief, relaxation massage, hot stone, and prenatal massage. DeeAnna holds a certification with the Ohio State Medical Board, and is also certified in hot stone, prenatal massage, and cancer therapy.