Rock the Rec  ||  Student Job Fair  ||  Virtual 5K  ||  WellFest 
---

Racing to Stay Active, Healthy and Safe!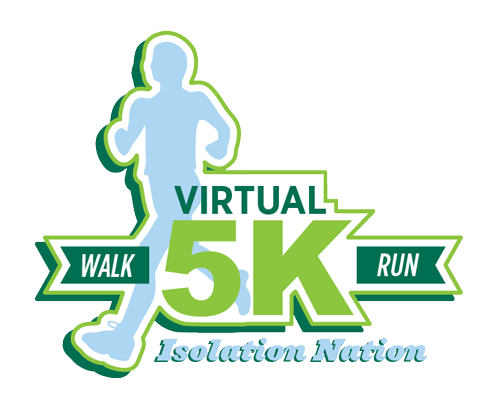 Run, walk, or jog to the finish line – just maintain at least 6 feet from your fellow racers! The Isolation Nation Virtual 5K is a fun way to be active and competitive from your own home or neighborhood. Complete a 5K wherever you like – outside or inside – at any time during the race period (November 23-30) and track your time using your favorite fitness tracker or running app. Then, simply submit your completion time below by 11:59pm on Monday, November 30 and see where you rank.
While participation in this event is free, we encourage you to visit the Greater Cleveland Food Bank's website and donate to those in need during these trying times. Tie on your running (or walking) shoes, and get ready for race day!
 
Race Details
RACE PERIOD: November 23-30, 2020 (**RESCHEDULED from October 1–8**)
WHERE: Your home, neighborhood or local park.
(Just be sure to maintain social distancing recommendations!)
PARTICIPATION is FREE! There is a category for runners and walkers. Simply complete a 5K (3.1 miles) in your category and submit your completion time.
SUBMIT your completion times using the webform below.
(Completion times must be submitted by 11:59pm Monday, November 30 to qualify for awards.)
 
Awards
The overall top 3 fastest completion times in each race category (runner and walker) will be awarded:
   1st Place: $25 CSU Rec Center gift card
   2nd Place: $15 CSU Rec Center gift card
   3rd Place: $10 CSU Rec Center gift card
Additionally, ALL participants who are CSU Rec Center members will receive 100 bonus RecRewards points!
 
---

Race Submission Form
Complete the form below to submit your completion time for the Isolation Nation Virtual 5K! (Race completions must take place between November 23-30, 2020, and completion times must be submitted by 11:59pm on Monday, November 30 to qualify for awards.)
(Note: social media will only be used to tag participants in promotional and results posts on the CSU Rec's social media channels. Participant handles will NOT be shared or distributed. By including your social media handled in your registration, you are giving CSU Recreation Services permission to tag you in promotional and results posts.)