The holidays are such a wonderful and joyous time to spend with family, friends and loved ones. It can also be a tough time to maintain healthy habits...especially with all delicious baked items and tasty side dishes that accompany a succulent Thanksgiving turkey. But with a little will power and some helpful tips, you can enjoy Thanksgiving in a healthier way without feeling like you're missing out. 
1. Start the day right. Try having a protein-filled breakfast like an omelette or a bowl of oatmeal. This helps avoid bigger plates with more calories during the big meal.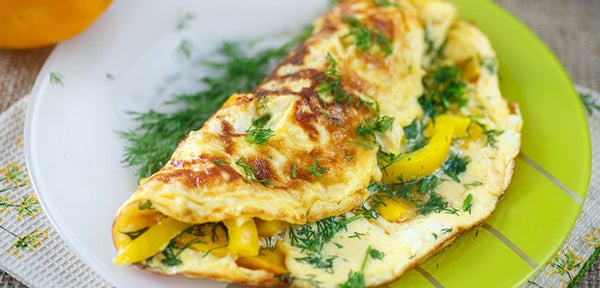 2. Ask to bring a dish. If you see something that is unhealthy on the menu, offer to recreate it with a healthy twist. Like sweet potatoes: instead of marshmallows and brown sugar, try using olive oil, honey and cinnamon.
3. Divid your plate. This is an easy one! According to the Pritikin Longevity Center, they recommend to fill your plate with half veggies, a quarter with white turkey meat, and a quart with a healthy starch.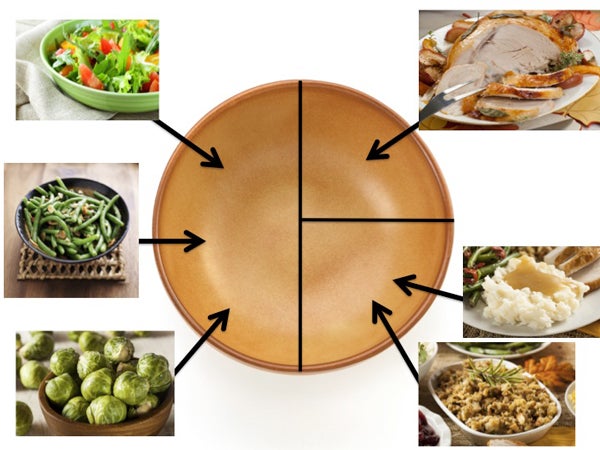 4. Savor every bite. Eat slowly and enjoy every bite! Putting your fork down between bites is an easy way to avoid going overboard on calories.
5. Remember to keep moving. Try going for a walk before or after the big meal. This helps keep you moving and motivated to stay on track.
6. Keep your goals in mind. Thanksgiving is a day to test your goals. Take a few moments to think about your health and wellness goals. Then, just remember it's a time to be with family and friends.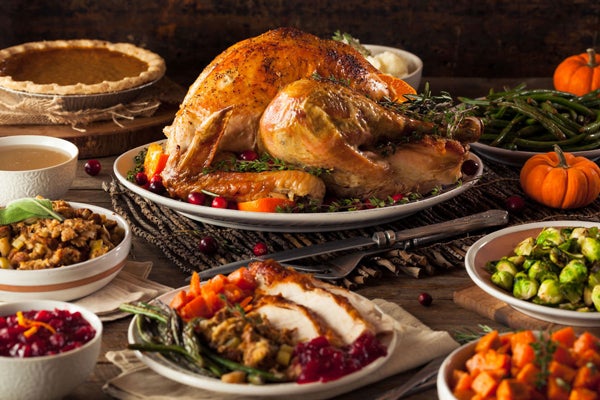 And if you're hosting, think about easy ingredient substitutions in your recipes that healthy-up your dishes without sacrificing flavor. Try substituting milke for cream, or using healthy fats (such as olive oil) in lieu of butter. There are tons of ways to enjoy Thanksgiving the healthier way - a little effort can go a long way. Happy Thanksgiving!