Every Wednesday during the summer, Ralph J. Perk Plaza has a rotating array of food trucks from 11a-1:30p. The CSU Marketing team took a trip to check it out and sample some of the food offered, to no one's disappointment! We hope to see you there and find more events to bring you!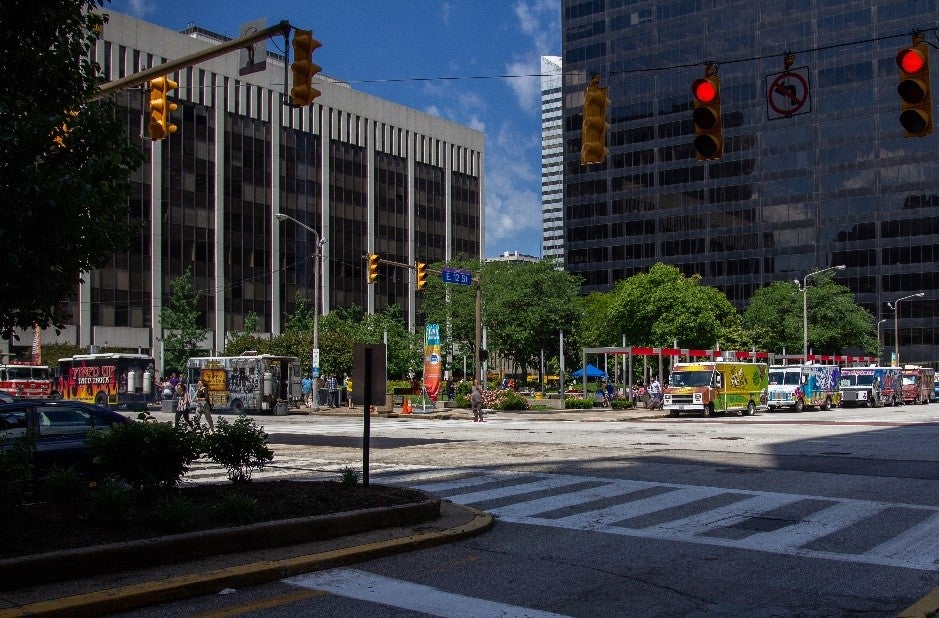 If you're looking to go somewhere for lunch this Wednesday, try heading over to E. 12th and Walnut St. for a food truck roundup! Every Wednesday during the summer, a number of vendors line up around Ralph J. Perk plaza for food, fun, games, and music. As food trucks serve a number of different styles of cuisine, live music plays, bubbles are floating around, and cornhole and giant Jenga is being played in the green space. Students, residents, and businessmen and women from all around downtown flock to the plaza to take part. The CSU Rec Marketing staff stopped over to investigate the event and give you an idea as to where to be on Wednesday!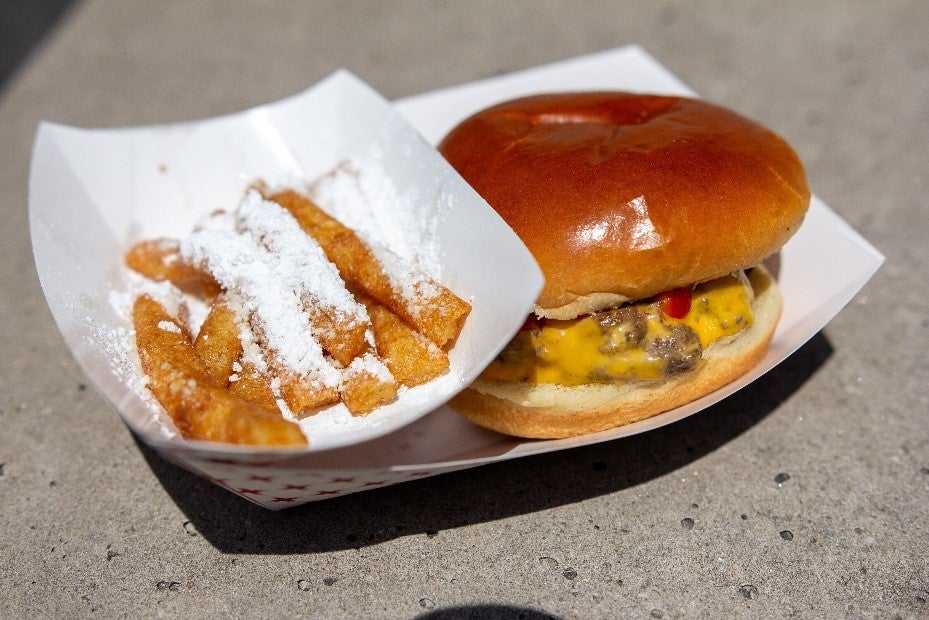 First stop on this hot, humid, sunny trip was Kona Shaved Ice, where we got…you guessed it, shaved ice! A great way to cool down and refresh at Walnut Wednesday, pictured is the bourbon black cherry vanilla ice. Though we ate it fast, it melted even faster. However, we still recommend giving it a try! The next stop was the SWAT Smoked BBQ truck, specializing in gourmet burgers. We tried just a plain cheeseburger and funnel cake fries and after a brief consideration, decided it was one of the best food truck burgers we've tried! This event is a great way to get out on your lunch break, try some new foods, and get some fresh air and sunshine in the middle of your work week.
Make sure you let us know how you liked your Walnut Wednesday experience @CLEStateRec on Twitter and Instagram, whether it was your first time or you're a seasoned veteran!