Inclusive Rec  ||  Pro Shop  ||  Rentals 
---

State-of-the-art. Cutting-Edge. Eco-Friendly.
The Cleveland State University Recreation Center offers a first class recreation facility to individuals and families of Cleveland State University students, faculty, staff, alumni, and community members. Want to host an event? The CSU Recreation Center has the capability to hold basketball and volleyball tournaments along with many other different types of events.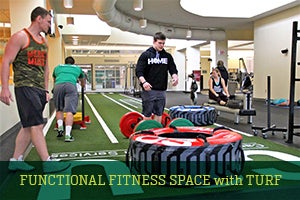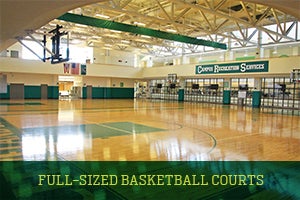 About Our Facility
The Cleveland State University Recreation Center is the premier fitness facility in Cleveland, Ohio, situated in the exciting and bustling heart of downtown. Our fantastic facility features a line of routinely updated, state-of-the-art fitness equipment, four fitness studios, a multi-purpose gymnasium, main gymnasium with 2 full-length basketball courts and access to the Natatorium Olympic and Instructional pools - all to meet the needs of CSU students, faculty, staff, alumni and community members.
The Rec Center not only leads the way in fitness and recreation technology and programming, but also is active in being "green," as the Rec Center is LEED certified and continues a number of initiatives to be environmentally-friendly, including our recylcling program, water-refilling stations, low-flow capacity shower heads, peroxide-based cleaning chemicals, reflective glass for energy conservation, and the use of recycled materials throughout the facility. Reducing our carbon footprint helps create a better world, a better facility and ultimately, a better you!