<< Premium Fitness Programs  |  F45 Challenge
---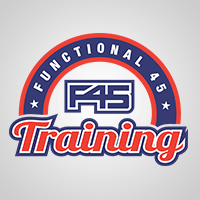 F45 is a high-energy, calorie-torching program that's sure to get your heart rate up! F45 Training is a global fitness training community specializing in innovative, high intensity group workouts which are fast, fun and proven to get rapid results. This fitness phenomenon combines elements of HIIT, circuit training and functional training and has exploded across the globe with over 800 franchises across 27 countries in just 3 years.
F45 was started in Australia and has just recently made its way to the US. In fact, CSU is only the 8th university in the nation to offer F45 - and we're in good company with schools like Baylor, Stanford and USC! In addition, NBA teams like the Dallas Mavericks, Brooklyn Nets and Philadelphia 76ers have become official training partners, and the the program has been featured in Men's Fitness, Forbes, and cleveland.com to name a few.
Classes burn 500-800 calories and with a library of more than 3,000 different exercises you'll never repeat a workout - which is why F45 Training has become the fastest growing fitness brand in the world! The workouts are powered by technology while trainers create the experience, proving that innovation plus motivation truly equals results.
FALL 2020 Schedule
Schedule coming SOON! 
​​​​​​​
Monday:  
Tuesday: 
Wednesday:  
Thursday:  
Friday:  
Saturday: 
Sunday: 
*Note: the 2nd floor turf space will be closed to general recreation use during class times and 30 minute prior to the scheduled class start time for class setup.
MWF classes are cardio based, TuThSu are resistance/strength focused, and Saturday is a hybrid.
F45 Class Pass Options

Single Class: Students: $8  ||  Members: $10  ||  Non-Members: $15
5 Class Pass: Students: $30  ||  Members: $40
10 Class Pass: Students: $50  ||  Members: $70
1 Month Unlimited Class Pass:  Students:  $20 || Members:  $30 || Non-Members: $40
Semester Unlimited Class Pass: Students: $75  ||  Members: $115
F45 LionHeart Bundle
Introducing LionHeart, F45 Training's latest technological innovation, the LionHeart Heart Rate Monitor.  LionHeart is integrated with F45TV and has been designed to help you reach your fitness goals faster by providing the information you need for a better workout. 

Bundle package includes:  LionHeart Heart Rate Monitor, an F45 sweat towel, and the F45 Semester Unlimited Class Pass.  (A $170 value!)  Members, it's yours for $140.*  CSU students, it's yours for $100!*
*Price does not reflect sales/service tax.
Purchase your F45 class or class pass via our CSU Recreation Services app!