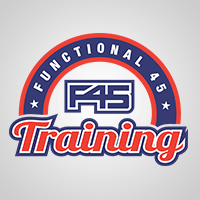 The CSU Rec's newest program is sure to get your heart rate up! F45 is a 45-minute team training workout that combines elements of high-intensity interval training (HIIT), circuit training, and functional training into one high-energy, efficient workout. Classes burn 500-800 calories and with a library of more than 3,000 different exercises you'll never repeat a workout - which is why F45 Training has become the fastest growing fitness brand in the world! The workouts are powered by technology while trainers create the experience, proving that innovation plus motivation truly equals results.

FREE Sneak Peek of F45 Coming Mid-November 2017!
Try this exciting, NEW program completely FREE during our introductory demo period running November 13th-December 22nd ahead of our full launch in January 2018! All classes are 45 minutes in duration and meet at the 2nd floor turf space*. No pre-registration required. 
F45 Sneak Peek Schedule
Mondays: 7am, 12pm, and 6pm
Tuesdays: 6:30am and 7pm
Wednesdays: 7am and 12pm
Thursdays: 6:30am and 7pm
Fridays: 6pm
*Note: the 2nd floor turf space will be close to general recreation use during class times.