Have you tried F45? Or Pink Gloves Boxing? Joined an intramural league? Or maybe one of our pop-up tournaments? In a facility like ours with tons of different things to offer our members and lots of multi-purpose spaces, it can be a delicate balancing act to ensure participant safety without inhibiting facility usage too much. Often, foot traffic patterns need be altered and areas temporary closed off to run classes, programs or events. It's with this in mind that we recently installed new "Caution - Do Not Enter" ropes near our 2nd floor fuctional fitness area for use during F45 classes.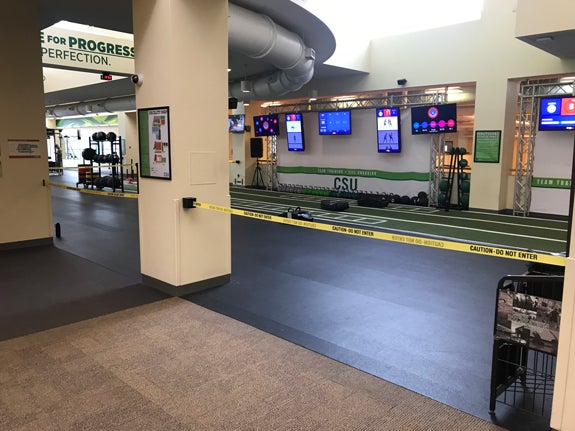 These new ropes will help maintain a safe environment for F45 participants and general Rec Center patrons alike when classes are in session. Due to the nature of F45's high-intensity circuit training, it's important that participants have adequate and dedicated space to safely execute their functional training. Furthermore, some of the equipment utilized in class can present a hazard to anyone passing through an ongoing class.
 
We know it can be a minor inconvenience, but we hope you'll do your part in maintaining a safe environment by adhering to these barriers and refraining from ducking under them while classes are in session. In an effort to help, we've repositioned the benches near our day-use lockers by the basketball courts to allow a wider path to the fitness studios, Synrgy® and restrooms.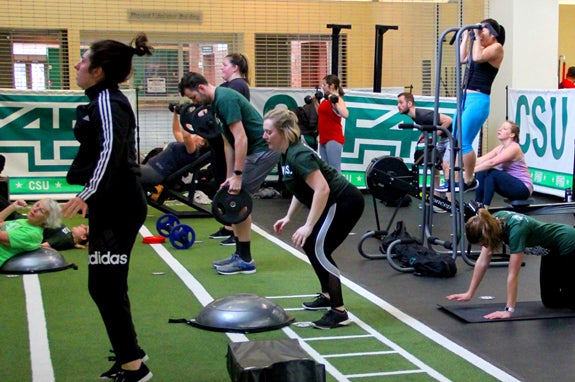 Thank you in advance for doing your part to keep our facility safe! And if you haven't already, you really should try one of our F45 classes - they're tough (in a good way), but as the old addage goes: anything worthwhile is rarely easy! Check out our F45 schedule. :)