January 22, 2019
Game On! On January 17th, an epic dodgeball match-up came to fruition between CSU Club Dodgeball and the Cleveland Police, all for a great cause - to raise money for Cops for Kids. Showing up equipped with custome "Average Joes" t-shirts inspired by the movie Dodgeball, Cleveland Police officers arrived at the CSU Rec Center to take on members of the Club Dodgeball team. The event kicked off at 6am.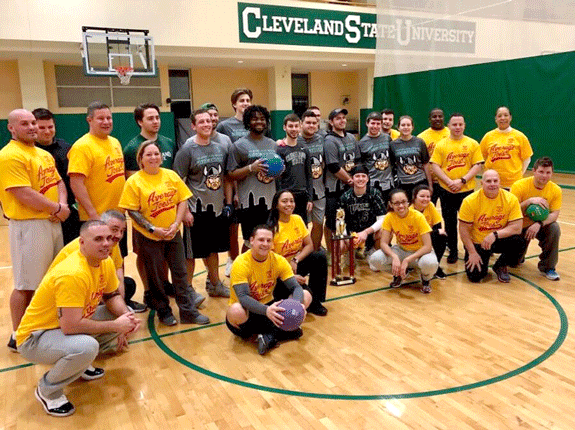 The event came about through an exisiting mentorship between Cleveland Police and Joe Walsh, Vice President of the CSU Club Dodgeball team. The idea was brought to Joe as a fun and unique way to raise awareness and money for the Cops for Kid organization. Once it was set, Cleveland Police led the charge to organize the event with the CSU Club Dodgeball team and the CSU Rec.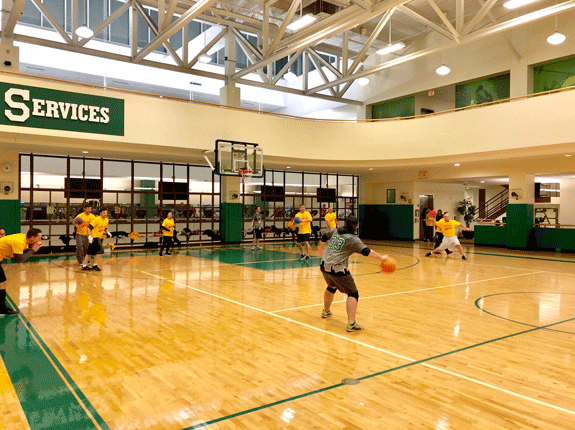 CSU Rec staff were in attendance to witness the competition and excitment, and help facilitate the event, "It was definitely a lot of fun," said Mackenzie Lamar, Graduate Supervisor of Competitive Sport & Camps for CSU Recreation Services. "Very uplifting to see everyone having fun and being good sports for a good cause." In the end, Club Dodgeball were the victors, but it's safe to say everyone had a great time.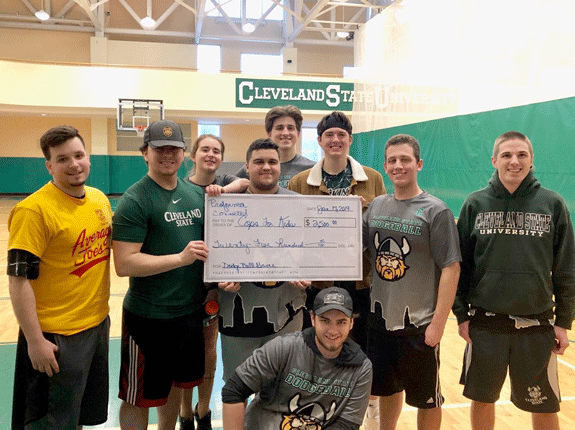 Austin Love of WKYC Channel 3 was on hand to get in on the action, doing a special on-site report at the Rec while trying his best to avoid dodgeballs as they flew back and forth (and sometimes right at him). Check out his report and watch some interviews with Cleveland Police officers and students.
If you would like to make a donation or find out more information on Cops For Kids, go to ClevelandPoliceFoundation.org.