Club Sports  ||  Intramural Sports
---
​​​​​​​​​​​​​​​​​​​​​​​​​​​​
​​​​​
​​​​​​​Join a Club Sports Team or Start A New One!​​​​​​​​​​​​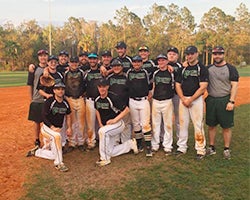 Sport Clubs are recognized student organizations that are established to promote and develop common sports/recreation-related interests. Sport Clubs provide opportunities for students to develop leadership, management and organizational skills in addition to enjoying the benefits of competition, physical activity and social fellowship.
Campus Recreation Services provides encouragement, guidance, and general supervision of sport clubs; however, the emphasis in the Sport Clubs program, as a whole, is on student leadership and participation.
Want to start a new sport club? Great! Campus Recreation Services is always looking to start new clubs! Contact Mackenzie Lamar, Competitive Sports & Camps Coordinator, at m.lamar@csuohio.edu

Students; to find out more information on a sport club or to join a sport club, please log in to Vikes Connect and search "Sport Club Council" for a list of all club Presidents and their contact information.
Sports Clubs FAQ
What is a sport club?
Sport clubs are student-run organizations that are classified either as recreational or competitive.
Who is eligible to participate in a sport club?
All students who are enrolled in at least one credit hour at CSU are eligible to participate in sport clubs.
How often do sport clubs practice and play?
Sport clubs practice twice a week and compete on the weekends during their respective seasons.​​​​​​​