Reservations HIGhly Recommended
We Promise It'll Go Swimmingly!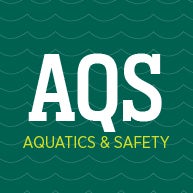 The CSU Recreation Center staff offers its members a variety of exciting aquatic programs and use of the Busbey Natatorium, which features a 50-meter competition pool and a 25-yard instructional pool. Dedicated lanes for recreational swimming are available for members, as well as many different programs including swim lessons and various safety certifications!
The diving tower renovation and instructional pool & competition pool painting is completed and we are ready to welcome our members and guests for open lap swimming!
RESERVATIONS Here!
Or on The csu Rec App
Visit the CSU Rec Online Portal to reserve your time to swim!
Lanes are available for 15 minute increments using the online scheduler.
Simply choose Scheduler > Aquatics > Lane Reservations to set you your time.
You may reserve your lanes up to 7 days in advance.
The Busbey Natatorium Competition Pool is currently in its Long Course configuration. We have nine 50-meter lanes available for use throughout the day. 
Lane sharing will be required at most times. While reserving a lane allows you to know that you will have a space, it does not guarantee your own lane. For information on how to reserve your own lane, please contact Melissa Evers m.evers66@csuohio.edu.
Private Swim Lessons
The Aquatics Department will be offering Private One-On-One Instruction to people of all ages. Visit HERE for more information. 
Masters Swimming Practices
CSU Rec Center hosts coached practices for two area teams. All are wlecome to join. Visit HERE for more information. 

Melissa Evers, Coordinator - Aquatics & Safety
216.802.3252
m.evers66@csuohio.edu