Certs  ||  Master's  ||  Private Swim  ||  Swim School  ||  Swim Team  ||  V2R
---


We Promise It'll Go Swimmingly!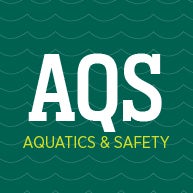 The CSU Recreation Center staff offers its members a variety of exciting aquatic programs and use of the Busbey Natatorium, which features a 50-meter competition pool and a 25-yard instructional pool. Dedicated lanes for recreational swimming are available for members, as well as many different programs including swim lessons and various safety certifications!
About Rec Center Aquatics
We don't just teach you how to swim - we teach you how to swim properly! The CSU Swim School provides swimming instruction in a group environment with a low student-to-instructor ratio. Our goal is to promote water safety while teaching proper stroke technique for all ages. Our experienced swim instructors follow specific lesson plans designed to focus on the fundamentals. They they break down complicated skills into simple movements. Class levels are based on age and ability. Class description and detailed schedules for upcoming sessions are available at the Customer Service desk.
In addition to our swim school courses, the Rec Center also offers 30-minute private swim lessons and 60-minute private swim coaching to those individuals who are looking for more focused instruction.